Growing Business Awards winner profile: ABL Health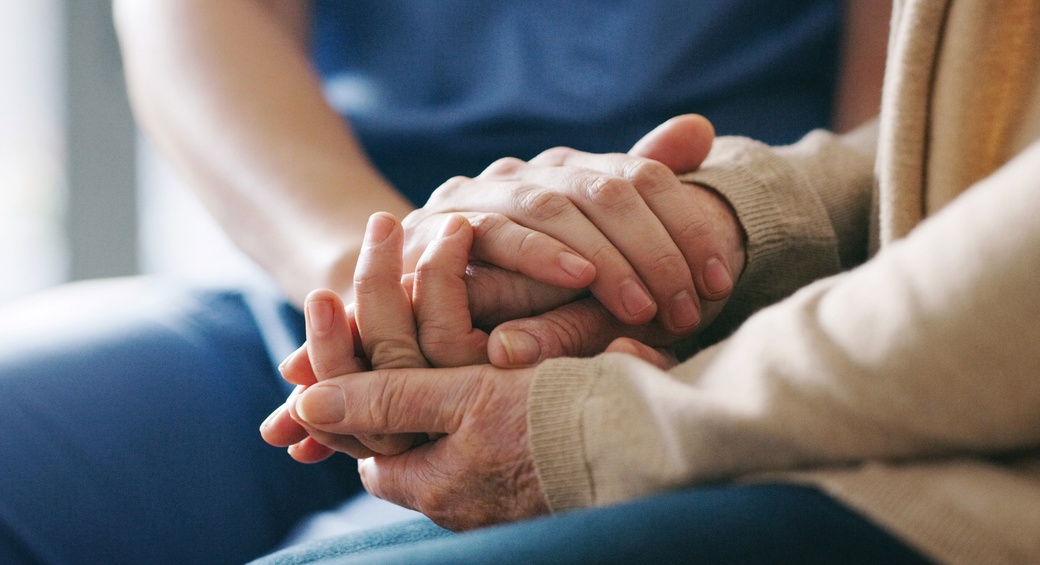 This year's winner of the Bridges Positive Impact Award has been a pioneer in community-driven, people-centred healthcare services, writes Bridges' head of origination Kyle Bentwood.
At a time when the NHS is facing unprecedented resource challenges, ABL Health – the winner of this year's Bridges Positive Impact Award – is proving that it is possible to deliver healthcare services in a way that improves health outcomes, reduces inequality and achieves better value for public money.
ABL was founded in 2009, after Denise Leslie, then a secondary school teacher, got talking to GP Sheena Bedi at a charity event. They realised that they were both experiencing a similar frustration in their respective fields: the inability to look at the whole person and treat them accordingly. So they decided to combine their expertise to create ABL Health, a new kind of healthcare services business. "There's a lot of education that needs to go into healthcare to get the best results," Leslie explains. "If you think about something like smoking cessation, people can't make behavioural changes if they don't understand all the relevant information."
Today, ABL Health has over 200 staff, and offers more than 20 different services around the country – including support for the families of children on the edge of care, prisoner support programmes, and integrated well-being services. It runs two of the top three most successful smoking cessation programmes in the country, while 96% of clients say they would recommend its services to others. In the last financial year, it supported more than 23,000 people; over 60% of its clients are from underserved areas, while almost 75% have mental health challenges or long-term health conditions.
Demand for these high-impact services is strong. Since 2019, ABL's turnover has grown by an average of 20% per annum, reaching almost £8m last year. So for the judges of this year's Bridges Positive Impact Award – which recognises companies that achieve commercial success while also having a positive impact on people or the planet – it was a compelling choice.
The key to this growth story is ABL's distinctive community-driven, personalised approach. Its first service was a weight management programme, which was delivered in a hospital for an acute trust. But ABL found that many of those it was trying to help just were not showing up for their appointments, because of the practical (and psychological) challenges of getting to a hospital. So the team decided to take their service into the communities – to cub scout huts, churches, community centres and mosques – familiar, local buildings that people felt comfortable going to. Attendance (and outcomes) improved significantly.
From its earliest days, ABL has sought to deliver services that are tailored to each individual. Its weight management courses, for instance, always start with a process called 'My Story', a discussion intended to help the team better understand that individual's aspirations, challenges and strengths – so the intervention can be designed accordingly. "You need to treat people in the context of what's going on in their lives," explains Leslie. "With something like smoking cessation or weight loss, we sometimes don't even start that journey for six months, because they need help with debt management first, or softer behaviour changes."
The other big focus for ABL is engaging with the local community to design and deliver services. "Our best successes have been when we've worked with grassroots organisations," says Leslie. In Oldham, for example, it designed a weight management programme for Bangladeshi women with the help of a woman from that community. "She helped us understand that it would take weeks and weeks to build trust; to work out what the stigmas are, what you can and can't say," Leslie adds.
"For all our services we engage with communities and we co-produce – we build an intervention around that area," adds ABL's Nick Warnett. It also looks at the broader system, to try and integrate with other services. "What's going on locally? Who are the partners and initiatives we can work with to tailor something very specific to that area?"
Critically, this approach has enabled ABL to access groups that services have traditionally found hard to reach. With NHS resources increasingly under pressure, and much of the low-hanging fruit already taken, this ability is increasingly attractive to commissioners – leaving ABL well-placed for further growth. "We're ahead of the competition in that we can access a lot of these hard-to-reach communities and priority groups," says Leslie. "We've also made sure that our structures and processes and governance have kept pace with our growth. So the business is very scalable – when we go into a new area we already have the right safeguarding and mobilisation and HR practices in place."
Leslie says the biggest challenge for the business at the moment is recruiting the people it needs to deliver these services. Leslie says this is due to a combination of macro factors, and finding the right sort of people. "We have a very values-driven recruitment process, so we can identify people that will fit the culture."
In which case, it's perhaps no surprise that the real value of the Bridges Positive Impact Award is the recognition it provides for the team, according to Warnett: "It's about giving them some recognition for the work they're doing. It's such a powerful thing for us to say that we practice what we preach. It's great externally too, of course – but I think the most powerful thing is if it can spur our people on to go the extra mile with our clients. Because for these hard-to-reach groups, that's exactly what you need: someone to push that little bit harder, to make that extra phone call or extra adjustment so the intervention works for that individual."