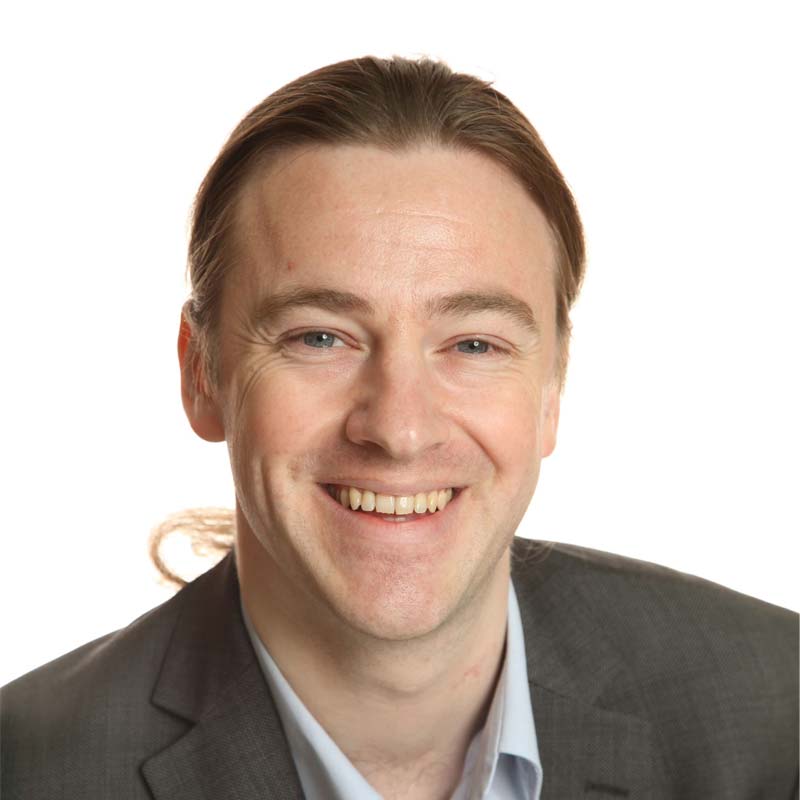 Sean Williams, Corndel
Entrepreneurs are inherent problem solvers, says Sean Williams, the Founder and CEO of Corndel, a leadership and technology training company whose clients include a third of the FTSE100. He shares his thoughts on the outlook for growing businesses.
These are undoubtedly tricky times for businesses but Sean Williams says the important thing to remember is that entrepreneurs are inherent problem solvers.
He says: "We are going to see lots of challenges over the coming weeks and months but the great thing about entrepreneurial businesses is they exist to solve challenges. Of course we would rather there wasn't a health crisis or an economic crisis but it is smaller, fast moving entrepreneurial businesses who find the solutions to those problems."
Sean says that change and upheaval can also bring opportunities: "Crisis and change create opportunities for entrepreneurs because staid zombie businesses are unable to adapt and give customers what they need in a changing world. There will be undoubtedly be sectors that will really suffer but there will also be sectors that boom and grow, particularly in digital and tech skills. Online delivery and online event businesses, for example, have done exceptionally well and will continue to do well. That is a huge opportunity for entrepreneurs and businesses to help people meet the demands of the new economy."
He points to his own business as an example. "We provide training in technology and leadership and the economic crisis that is following the health crisis is going to mean people who lose jobs in the old economy will need help moving into the new jobs that are being created in the new economy. That creates an enormous opportunity for training companies such as Corndel to reskill and upskill people into those new jobs as they become available."
He says there are a number of steps that businesses can take to stay on track. First, they need to really understand what is actually happening in their market and industry. "It is a very quickly evolving situation and you need to be able to very quickly adapt your business to meet customers changing and emerging needs. When we moved our existing face-to-face workshops online, for example, we very quickly learnt that online workshops are not just offline workshops but over Zoom or Google Hangouts; you have to fundamentally redesign them and rethink what you are trying to do."
Second, they need to be bold in the decisions they make. He says: "Entrepreneurs should definitely be bold in terms of optimism and investment. Now is the time to be designing the solutions for tomorrow and investing to solve customer's problems."
Sean says that even when the Covid-19 pandemic is over, we are still going to find ourselves in a very different world that businesses will need to adapt to. "Even if we get an effective vaccine, people are simply not going to be working in the same way as they did in the past. That means we need to rethink city centres and we need to rethink homeworking – we will see the demand for office space in London go down but the demand for homes with second bedrooms to use as offices to go up."
He says that all of this represents a huge opportunity for businesses to fundamentally re-think the way they are run. He says: "The future doesn't need to be constrained by the past and if there is one silver lining from this terrible tragedy, it is that it has sped up some of that change in cultural attitudes. There will be clearly some very good things to come out of this - getting rid of the culture of presenteeism, focusing on outcomes from workers rather than hours worked, and giving people massive flexibility and autonomy over their own work lives and trusting them to deliver what you need them to deliver. I think this crisis will be a catalyst for change and moving the world forward, and doing things in months that may have taken two or three decades."
Sean's five top tips for entrepreneurial businesses
Be constantly adaptable - the world is changing very quickly and you need to change very quickly
Trust your people and surround yourself with brilliant people

Learn from the past but don't be constrained by it
Be courageous. now is the time for investment and doubling down on innovation and growth
Obsess about quality; be brilliant at what you do and your business will grow itself
Related content