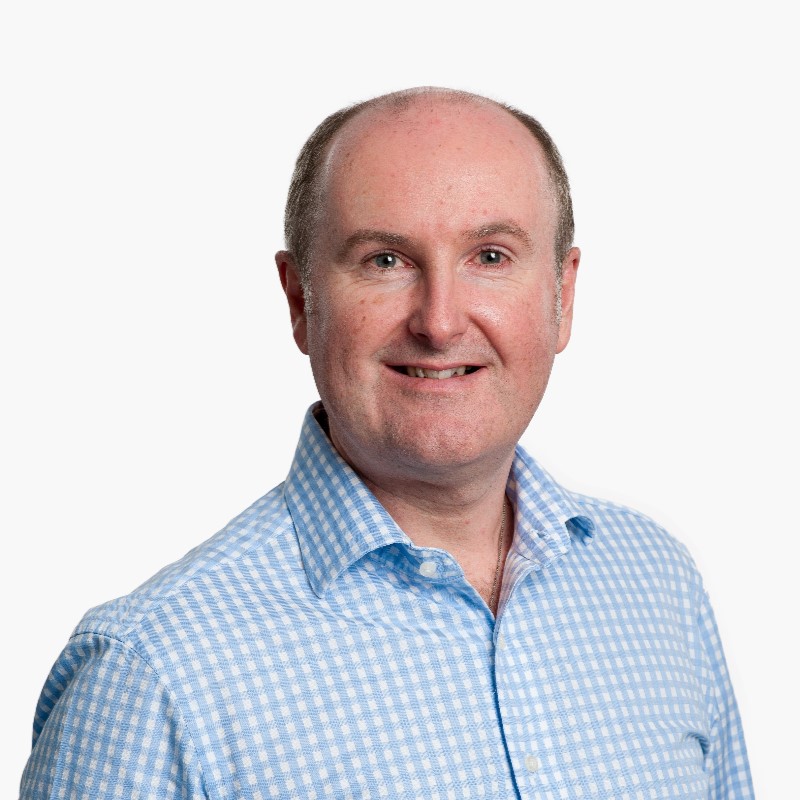 Sean Longsdale, Santander
Sean Longsdale is Managing Director of the Structured Finance Group at Santander Corporate & Commercial. He shares his thoughts about how businesses of all sizes can stay ahead during these challenging times.
The entrepreneurial spirit is still very much alive and kicking amongst SMEs in the UK despite the impact of the Covid-19 crisis, says Sean Longsdale, Managing Director, Structured Finance Group, Santander Corporate & Commercial.
New research from Santander has found that businesses were quick to respond to the pandemic, with over seven in ten of those who adapted to the new situation bringing in their changes before the end of March 2020. Meanwhile almost half of the SMEs surveyed actually grew their customer base during the pandemic.
Longsdale said: "The pandemic has been brutal to some businesses and sectors and yet we are finding there are other companies and sectors that are doing surprisingly well and carrying on with little impact to trading. Then there is a minority that have actually done exceedingly well as a result of the pandemic."
He highlighted an online gardening retailer, for example, which has seen its sales more than double over the past six months and is set for record profits this year.
Longsdale said that the pandemic had caused many businesses to rethink the way they operate. Research from Santander's Survive and Revive study found that 57% of SMEs have adapted and changed the way they do business as a result of Covid-19, while 51% now plan to completely rethink their long-term business strategy moving forward. Shifts in strategy to ensure business continuity during Covid-19 included introducing alternative operating hours, moving their business online and changing products or services.
He said: "Every business should be doing a root and branch review of how they operate, to see whether there are efficiencies that can be driven through by working differently or through adopting technology. Businesses which are doing good housekeeping will come out of this leaner and stronger for it."
Many businesses have speeded up their drive towards digitisation as a result of the pandemic and ensuing global lockdown, he said. Research conducted by Santander for its Trade Barometer found that a third of businesses reported finding new opportunities from digital technologies, products and solutions with 57% of businesses switching their sales channel to an ecommerce platform.
He said: "Every business I talk to - and even our own business at Santander - has had a drive towards digitalisation and flexible working and making sure that people can be just as productive from their dining room as in an office. Digitisation across all sectors has probably accelerated five years beyond where it otherwise would have been."
It has also accelerated the decision making process. Longsdale highlighted a food retail business that has invested in new technology in the space of three months that would normally have taken them three to five years to do.
He said: "It definitely speeds up decision making and also makes those decisions far clearer because the business case is obvious now whereas it might not have been as obvious previously."
However he said that a firm's ability to make progress very much depended on the sector they were in. "You can only pivot so far. If you are a hospitality business you are not suddenly going to become a software developer. Businesses can help themselves to a degree by adopting some technology and digital processes, but they are not going to be able to change through 360 degrees. Rather than doing a full pivot, businesses need to be very open minded about how they adapt to the new environment by looking at their cost base and at how they deliver their services."
In terms of funding, Longsdale said that businesses had divided into two groups - those that require government backed schemes to help them with liquidity and cashflow, and those that still want 'business as usual' funding to finance acquisitions and growth plans. For the second type of funding, he said that businesses might find they need to put a bit more effort into their applications than before.
He said: "If you want to make an acquisition or growth investment, the funding is absolutely still there and we are definitely open for business but businesses probably have to work a bit harder to present their case and put their numbers together to show that they have a coherent plan and know their market place and strategy."
He added: "We are not seeing the same volumes of applications as we would have done 12 months ago but we are still encouraged by the entrepreneurial spirit and the opportunities for funding growth."
Longsdale said that funding applications had also highlighted the big differences in business fortunes during these challenging times: "We have had hardly any requests for access to government schemes from technology and telecom businesses. That sector has been largely unimpacted because for many businesses technology and telecoms is a priority spend – if an online operating service platform drives your entire business then that is the last thing you are not going to spend money on, because otherwise you won't have a business."
Sean's Top Tips for businesses right now
1. Complete a review of your business and supply chain to see where you can become more efficient.
2. Consider how you can use technology and digitisation to make your business more agile and stronger
3. Be prepared to put more time and effort into funding applications
Related content