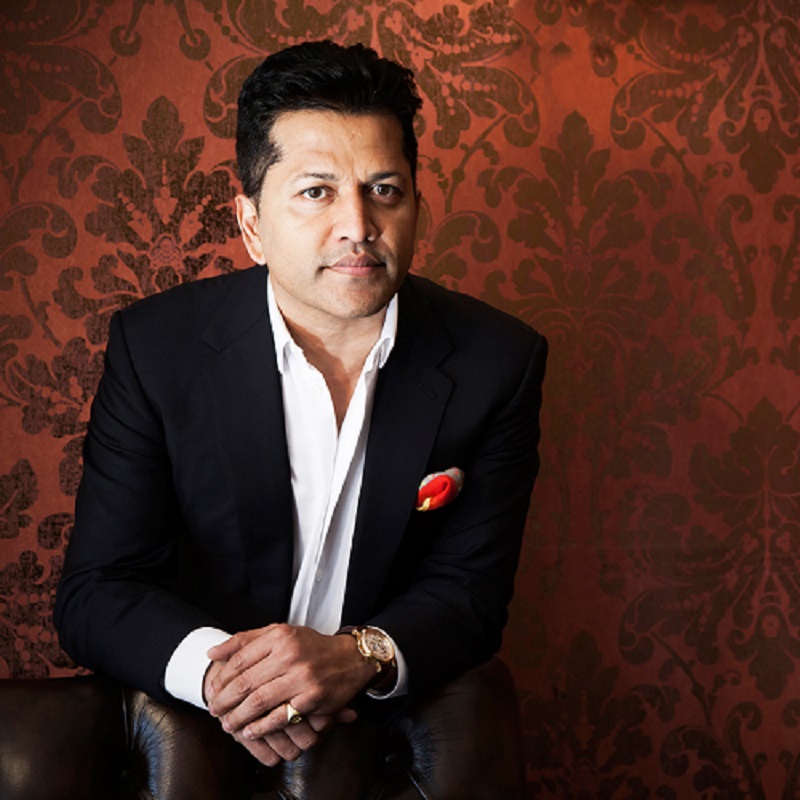 Mayank Patel
Mayank Patel OBE is Founder of Currencies Direct, a finance business which he sold for more than £200 million. He now helps budding student entrepreneurs as Leadership Mentor in Residence at Birmingham University and is on the advisory board at Cranfield University.
Mayank Patel is a firm believer in staying positive during these challenging times. He says: "There are always two ways of looking at everything – either you take the doom and gloom scenario and bury your head in the sand, or you look at it as an opportunity. Personally I think it is a good opportunity."
"Every situation is what you make of it and businesses should be prepared to look at everything in a positive light because seeing doom and gloom does not help anyone. As the old saying goes, you should never waste a good crisis, because it can bring about positive change in many ways. You just have to dig deep and find the opportunities."
He says that the current crisis is the perfect moment for businesses to completely reassess what they do: "We all become complacent over time and get used to the way we are doing things. But when an event like this stops us in our tracks we have the opportunity to say hang on, why are we doing this. Businesses of all kinds and sizes should look at their organisation in more detail and really think about what they are actually doing and what changes they should be making. You need to reflect and ask yourself why the business exists - what is its purpose and does the market understand that?"
The first step is to look at the way the business operates and consider whether there is a better way of doing things. Mayank says: "Look at your business practices – which activities can you automate and how can you use that to your advantage, and how can you get the best employees for each activity?"
The next step is to look at the costs within the business, he says. "Look at whether you have excess fat in your organisation and whether it could be leaner. Consider whether there are fixed costs that you can transfer out of your balance sheet by renting these assets instead. Look at what processes you can outsource, and consider whether there is spare capacity in the business that you could repurpose."
The third step is to consider how you can use technology to improve the way your business attracts and communicates with customers, for example by using digital marketing and by digitising your products and services. "Look at how you leverage social technology to improve communication within your team and within your clients and community. Consider what social network tools you can use to do some of the work for you."
This is also a good moment to look at how decisions are made within the business, and whether that can be improved, Mayank says. "Look at how you can reduce the approval chains you have. If decisions are being delayed or there are big lags between decisions and action, ask yourself why this is happening. Maybe people are not empowered to make decisions; if so, you need to think about how you can avoid too much management and allow the staff to grow, and whether you have a framework that allows you to do that. You need to create an environment of autonomy irrespective of whether people are working remotely or within a physical office environment."
This process of recalibration is something that every business needs to be doing right now, he says. "Businesses need to be entrepreneurial, creative and innovative because it is tough out there. Recalibrating allows you to look at every aspect of your business and say, I don't think we need that."
Mayank says business leaders should set the tone for how the workforce responds to the challenges presented by the pandemic crisis.
He says: "Whether people are working remotely or not, they are motivated and inspired by the vision of whatever they are part of. So you have to continue exciting and enthusing the people around you as much as you possibly can."
Mayank's Top Tips for SMEs in the current climate
1. Identify any unnecessary costs
2. Use social media to your advantage
3. Empower your team to make decisions
4. Be open to change
5. Learn from the current situation and use that to plan for any future crisis
Related content