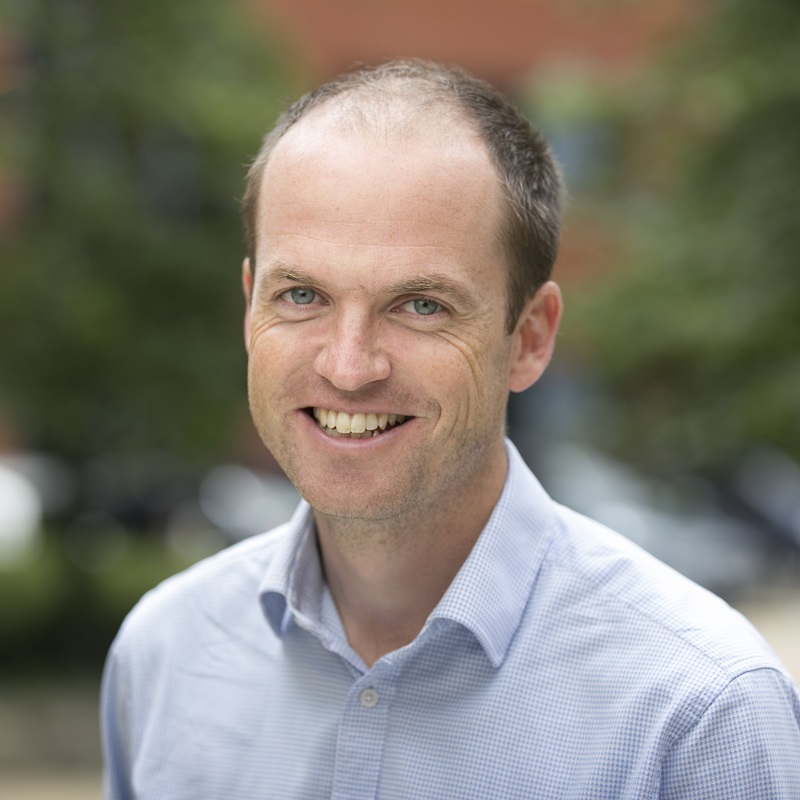 Fran Quilty, Conjura
Businesses that fail to establish a strong online presence are really going to suffer as newcomers disrupt their markets in the wake of the Covid pandemic, says Fran Quilty, the CEO and co-founder of Conjura, a customer data analytics business.
The Covid pandemic has caused panic amongst large traditional high street retailers as they scramble to establish a similar presence online, says Fran Quilty.
Fran says: "We are seeing retailers in some sectors really panic and try to become more sophisticated online very quickly. There is a huge behavioural shift going on because they know they need to be better at being online. "
While most large retailers already had some kind of online presence, for many of them it has always been secondary to their physical high street stores, he says. Indeed for some retailers their e-commerce websites has existed primarily as a way for existing customers to top up their purchases. But now that repeated lockdowns have moved so much more consumer activity online, these retailers are facing the challenge of not only selling online but also having to recruit new customers online.
Fran says: "Digitally native ecommerce businesses have obviously enjoyed a huge increase in traction as more people buy online and they are set up to capitalise on that. But mid tier businesses, which are both bricks and mortar and online, would typically use their stores to acquire customers in the first place. A suit retailer, for example, might measure their customers size instore. Their online store was almost always a way of monetising their existing customers rather than acquiring new customers. For these businesses, it is extremely challenging because the business model has changed."
The challenge is particularly acute for high street retailers which have chosen to completely close all their physical stores and moved their business entirely online.
Fran says: "We are seeing businesses who would never have concentrated on the online channel before becoming increasingly reliant on it. One self storage business, for example, has increased the number of online bookings by 70% and so they have had to really bump up their skill set to deal with this. They are not used to this kind of world and all of a sudden it is a dog fight to acquire customers online in an area where they are just not strong."
Having a strong online presence requires a completely different set of skills to those that bricks and mortar retailers have needed up to now, says Fran, and as a result many lack the expertise they need. Some of these traditional high street retailers are therefore seeking help from more established players to help them move online. In September, for example, home and garden retailer Homebase signed a multi-million pound "digital transformation partnership" with online retailer The Hut Group to help it fast forward its digital plans.
Fran says: "Some of the bigger more well known online operators are offering a service where they can run the ecommerce division of different businesses. That is happening quite a lot."
Those businesses that fail to make the transition online successfully are really going to suffer, he says.
"If another retailer moves into their sector who is very good online there is a huge chance of a lot of disruption which could really damage big bricks and mortar brands that previously had a lot of market share."
He points out that Cazoo, for example, is disrupting the second hand car sales market by delivering the car direct to the customers door without the need for them to talk to car salespeople or even take the car for a test drive.
He says that while some retailers will choose to continue to operate physical stores as well as online, their strategy for opening new stores is likely to be very different going forward. "We are seeing more evidence based store openings. Businesses are going to be very selective and very data driven. Physical stores will still exist but business will be very strategic about it."
Fran's three top tips for businesses right now
1. Start to understand what 'good' looks like. It can be hard for management teams to know what a good e-commerce director looks like, for example, so get some outside help to advise you on this.
2. Put better processes in place so you are less reliant on key individuals to run your business.
3. Shop around for a good digital marketing agency because there is a huge variability in quality.
Related content