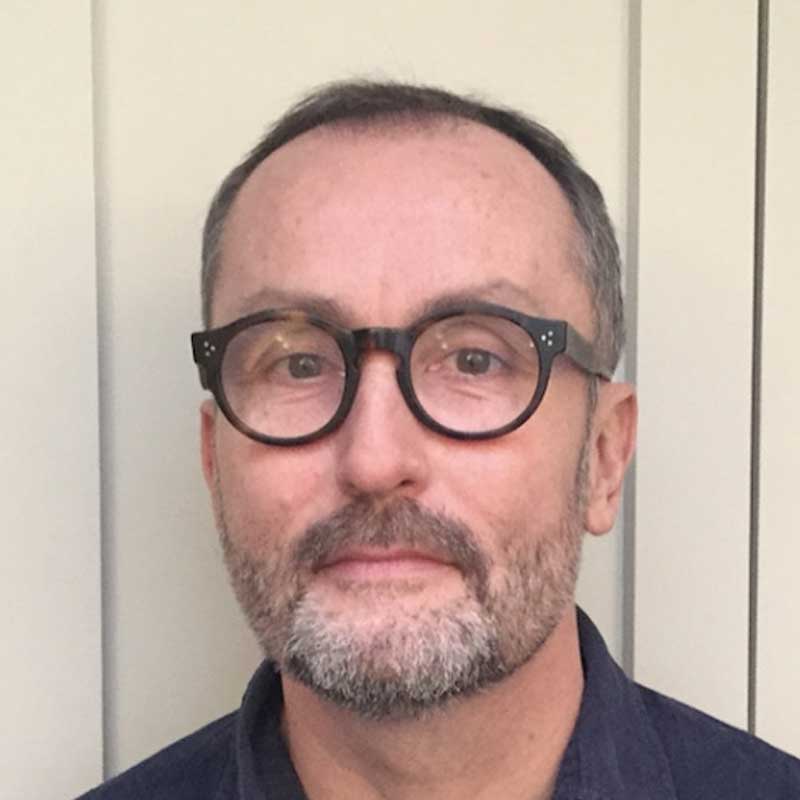 Tom Ricca-McCarthy, Lucidity
Tom Ricca-McCarthy is co-Founder of Lucidity, a software platform which helps SMEs build and execute their growth strategy. He mentors early-stage businesses and is well placed to understand the impact the pandemic is having on small businesses.
Tom says the first thing to understand is that the pandemic lockdown has affected different sectors in very different ways. While businesses in the travel and hospitality sectors have really suffered, businesses in the healthcare and food sectors have actually done very well. E-commerce businesses have also thrived. That means SMEs need to be really focused on which sectors they are trying to sell into.
He says: "Some sectors are OK and have seen strong growth, while other sectors are really not OK and are not going to be OK for some time - and some of them may never come back. Some of these sectors are so distressed that even if you have the most incredible product in the world they literally have not got the time to listen to you. That means you have got to be much more selective about where you focus your sales and marketing efforts."
Businesses may also need to change the way they market their products and services, he says: "If you want to sell something to a business customer you need to talk about how it could save them money rather than how it could help their business grow."
And that proposition needs to be compelling – a survey by Lucidity found that 47% of its SME customers said that simply being listened to by prospective clients was one of their biggest challenges to growing their businesses.
If businesses are not currently selling into sectors which are growing, they will need to pivot to sectors that are – and fast.
Tom says: "Speed is of the essence and that comes down to leadership. The senior leadership team needs to be brave, and you need to have a business that has enough stability, cash flow or access to finance to support a pivot."
Their survey of SME clients found that 59% of their customers knew they needed to fundamentally change the way they operate as a result of the pandemic.
It is undoubtedly a challenging time, but as Tom points out, times of rapid change and uncertainty can also create opportunities for businesses.
He says: "Nothing is easy at the moment, nothing is straightforward. The pandemic has compressed time and the business environment has gone through changes in five months that would have normally taken five years. But such a rapid change in markets, supply chains and service expectations create all sorts of opportunities. You have just got to be really selective on where you focus your efforts."
Choosing the right strategy is going to be particularly important because inevitably one fallout of the pandemic has been a reduction or shift in venture capital funding for entrepreneurial businesses.
Tom says: "Covid has definitely affected the funding landscape and made investors more risk-averse. Venture capital funds are more reluctant to invest in earlier stage businesses and are happier investing in slightly later stage businesses with more proven models. Entrepreneurs should expect to have to provide very solid evidence about their traction to get funding. Investors are in a position to be incredibly picky - and they are being."
He adds that if many people in organisations continue to work from home, that is also going to create a different kind of challenge for entrepreneurs used to pitching to customers and investors in person, and they may need to develop different kinds of skills.
He says: "The stereotype of an entrepreneur is someone who walks into a meeting, commands and enthuses the room and is a brilliant communicator. Doing that online is much harder. You are addressing a bunch of people sat at home while their dog is chewing the curtain and a delivery is knocking at the door and it is harder to make that all-important connection. So different skills are required. If someone wants to invest in you they almost want to smell you, and to cross that threshold on a call is definitely harder."
Tom's Five Top Tips for SMEs in the current climate

Focus your efforts on sectors which are still growing and have the capacity to listen
Be prepared to pivot if you or your customers sectors are distressed
Accept that it may take longer and require more effort and evidence of traction to attract funding
Think hard about what your customers need right now - their priority might be cost-saving rather than growth
Rethink your sales and marketing activities including practising your pitching online
Related content