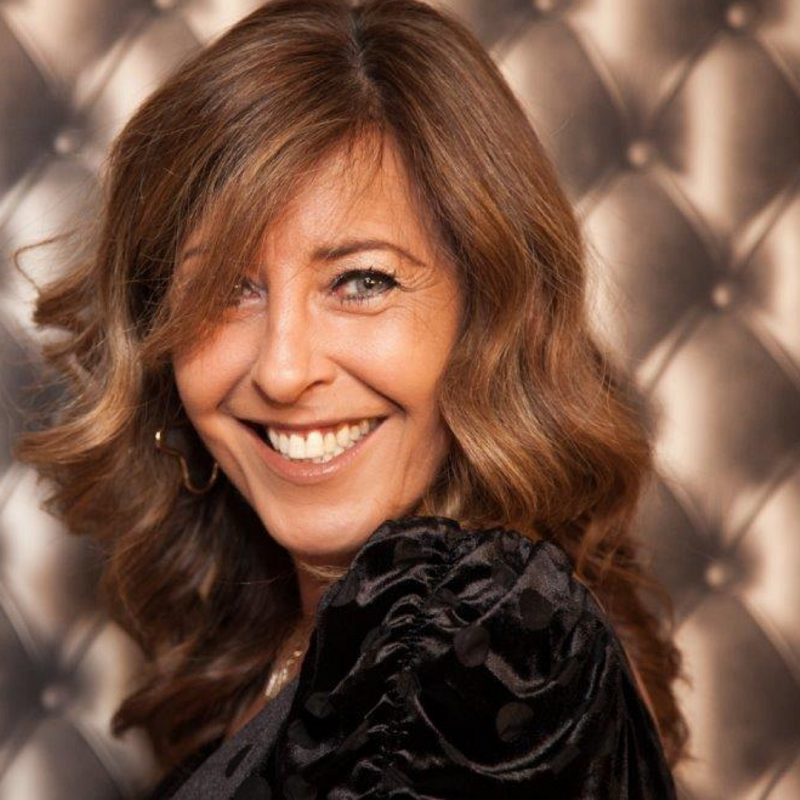 How to network effectively
Networking can be daunting, particularly as we are out of practise at meeting in person, but it can pay dividends for your business growth, says Laurel Alper, founder of Laurel Leaf Networking.
Here's how to do it right, says Laurel.
1. Understand the importance of networking

Laurel says: "Our strapline is 'telling is selling.' If you don't tell anyone what you do, how are you going to sell any of your services or products, especially if you are a small business and don't have a large team behind you helping you? Thousands of pounds of business has taken place between our members."

2. Remember that everyone else is there for the same reason

Laurel: "Networking is really about teamwork. Although you go along as an individual or representing your company, you should realise that everyone else is trying to do the same thing as you are – of connecting with people and engaging with them and adding value. So be friendly and positive and put your best smile on. You may not come away with a new client immediately because building authentic relationships takes time but you need to present yourself positively as everyone is there for the same reason."

3. Learn how to do small talk

Laurel says: "You need to be able to small talk because you can't just walk into a room and immediately start thrusting your business cards at people and expect to get results. Networking is all about building relationships and it takes time to get to know people. Start with swapping general personal information and then you might get onto what your business is. Don't rocket launch your business cards at anybody."

4. Follow up

Laurel says: "A lot of people will come to one of my networking events and then six months later they will send me an email asking if I can remember who they were talking to. Don't do that – if you meet someone interesting, take their business card and then follow up afterwards to stay in touch, because even if you don't need their services now, you may need them one day. You don't even have to travel anywhere to meet them for a coffee; these days you can just meet on Zoom."

She says that it is particularly important to keep hold of business cards these days: "If someone has given you a business card which has an email address on it, they are giving you GDPR consent to contact them. As a networking organiser these days I can't give out email addresses like I may have been able to a few years ago."

5. Don't expect instant results

Laurel says: "Networking is all about building genuine relationships and that can take time. It is a bit like a romantic relationship in the sense that you might have a good feeling about someone but you may not want to tell them that you want to marry them straight away; you need to build up trust and create a genuine relationship over time."

6. Realise that it is a two-way process

Laurel says: "Networking is not a one-way street. Instead of only thinking about how they can help you, you also need to be thinking about how you can also help them. It is about trying to help one another and adding value for them too."

7. Practise first

Laurel says: "If you are asked to do a one-minute pitch about your business at a networking event, practise doing it in front of the mirror first and look at your facial expressions. Do you look smiley and welcoming? In your pitch you need to tell people what you are looking for and what businesses you would like to meet, because all the other people in the room will hear that and think yes I might be able to help. Practise definitely makes perfect."

8. Choose the right networking event for you

Laurel says: "Have a look at different networking groups taking place in your area and see which ones appeal to you. Do some due diligence and phone up and speak to the organisers. Find out which kind of businesses go along, which demographic they address, whether the networking event is local or whether it services the whole of the UK. And find one with a style that suits you - some networking groups are very regimented so if you don't want to get up early in the morning or go every week then find a more informal one."
Three things that SME leaders can do right now
1. Attend a networking event!
2. Reassess how you attract new customers including how your website appears to potential customers.
3. Add value and engage on social media, relevant Facebook groups are a great way to do this.
Laurel Alper is the founder of Laurel Leaf Networking which runs networking groups and a business directory for SMEs.
Related content