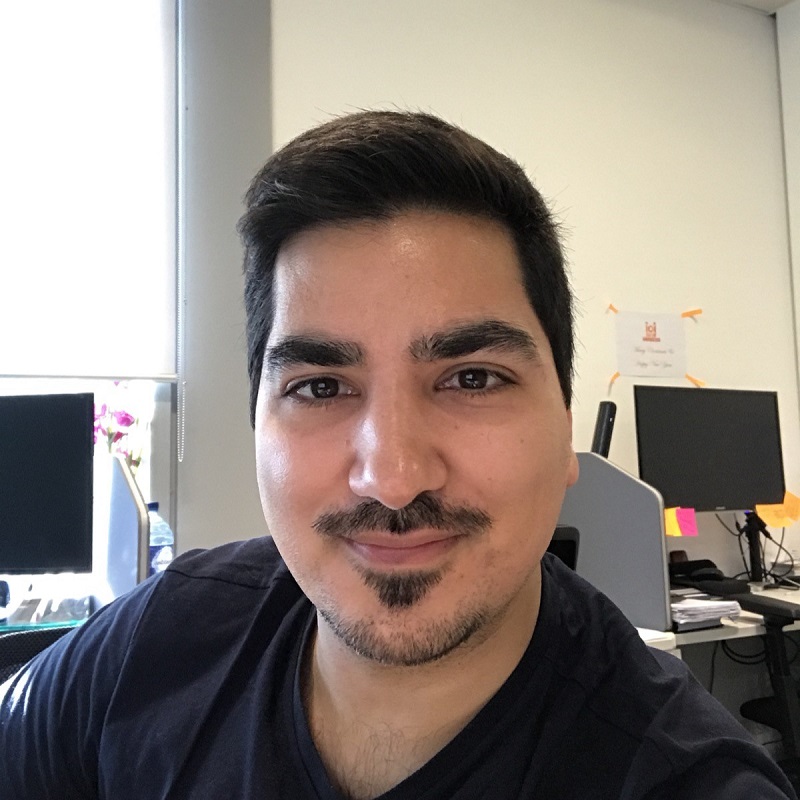 Aman Behzad, Royal Park Partners
If you have an exciting and ambitious financial technology business then equity investors are queueing up to back you, says Aman Behzad, Managing Partner of Royal Park Partners, a corporate finance advisory firm which focuses on helping fintech companies find equity funding.
There is a lot of money available to back promising fintech companies right now as the Covid pandemic accentuates the benefits that technology and digitalisation can deliver, says Aman Behzad, the Managing Partner of Royal Park Partners.
Aman says there are several key elements that fintech businesses need to be able to demonstrate in order to secure backing from investors. The first is having a sound business plan.
He explains: "The cornerstone of any business being able to secure funding is business planning – how can you demonstrate that your business is going to grow, what will the costs be in relation to that. Now that the fog is clearing around the post-Covid recovery world, it is easier to develop a very clear business plan of what you want to do and how you are going to get there."
Businesses also need to show that they have a good management team in place who will be able to achieve the goals set out in the business plan – and most importantly, who will be able to deliver strong underlying profitability and show a flexibility to adapt to a rapidly changing landscape.
Aman says that right now investors want to see outcomes rather than good intentions. "In the run up to the pre-pandemic period a lot of money was being raised on the basis of a presentation and a slick management team giving an overview of what they intended to do, as opposed to actual business momentum and traction. But in the last year we have seen a very strong shift to businesses actually needing to prove that they can not only generate revenue, but can generate revenue profitably on a unit basis. Investors are now very much focused on outcomes of where their money is going. Being able to demonstrate that to investors now is vital in being able to secure funding."
Businesses looking for investment also need to show that they have properly addressed any potential external threats to its operations. Aman says one mistake that SMEs often make is to ignore external issues that could have a negative impact on their business, such as the impact of Brexit on regulatory issues, or relying too much on a single service supplier for their core operations.
He says: "Businesses need to be able to show that they are proactively engaging with and managing for known externalities. You can be incredibly good at executing on your plan but if you haven't properly planned for contingencies and have those measures in place then your business is extremely vulnerable, and that is not acceptable to investors."
Aman says the Covid pandemic has caused a shift in the type of SMEs that fintech investors are particularly keen on investing in, away from B to C businesses (which sell to consumers) and towards B to B businesses (which sell to other businesses). Having previously accounted for 30% of investments, B to B firms now account for 70% of investments.
He says: "In periods of potential instability, investors seek much more comfort in businesses that serve other businesses as opposed to businesses that can die on the whims of very short term changes in consumer preferences."
If an SME can get all the elements right, there will be no shortage of equity investors keen to back them, he says.
"If you have a credible business that can demonstrate fundamental growth in an exciting market and strong underlying unit economics, then there is plenty of capital out there."
He adds: "For SMEs, the market is just awash with money. There has never been more capital available - and there will continue to be more capital available every year - because bond yields are so low that the only thing that will give investors the returns they need will be equity investments. This is a multi-decade transformation that is taking place, which is of similar scale and size to the transformation of the internet in the mid-1990s. So it is not going away any time soon."
Aman's Top tips for fintech businesses seeking investment
1. Have a clear operational plan.
2. Have a clear idea of the people you will need in your team to be able to deliver the plan you are envisaging.
3. Make sure your business has an agile and nimble mindset in order to be able to tackle any challenges it will face.
Related content