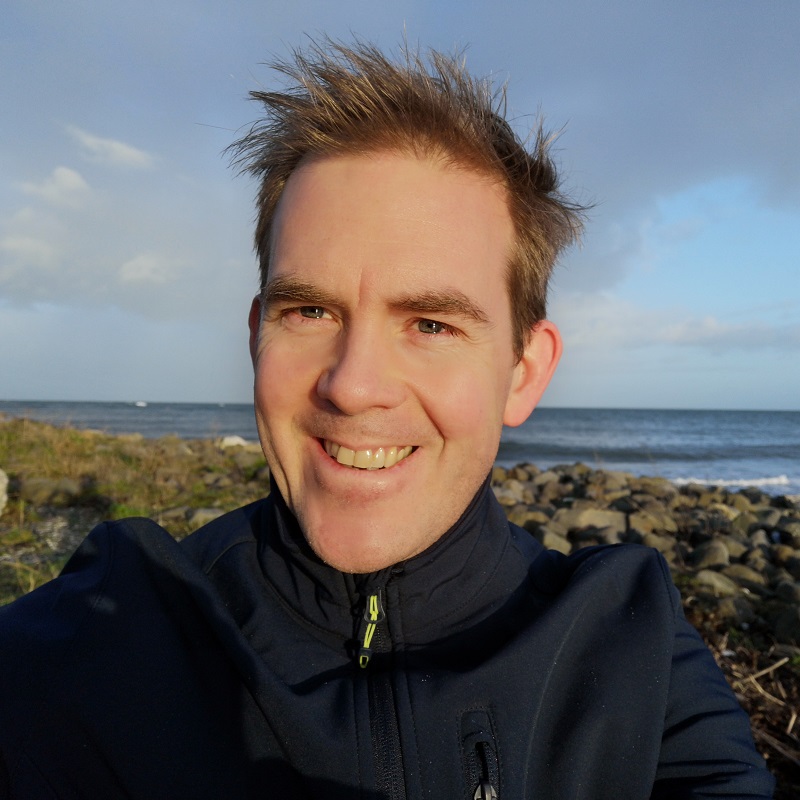 Tom Ball, Desk Lodge
It has been a challenging year for DeskLodge, an entrepreneurial Bristol-based business which provides co-working and hotdesking space for more than 3000 people, but the future looks bright, says founder Tom Ball.
What was the inspiration for your business?

When Google opened their offices ten years ago I thought, that looks amazing, I would love to work in that building, but I don't want to work for Google. It got me thinking – who says that accountants have to have boring offices?

I originally started a business called Neardesk, which acted as an intermediary for co-working space, but that business failed because once people found somewhere they liked, they stayed put. So I decided to go to the other side of the market and create my own idea of the perfect office. I have spent hours obsessing about and understanding what makes a workspace magical, fun and productive. In fact my team don't actually have an office of their own – they use our hotdesking instead.

How did you finance the growth of your business?

Mainly through debt, because it was the easiest and cheapest way to do it – we raised £150,000 in peer-to-peer lending through Funding Circle.

What has been the impact of the pandemic on your business and how have you dealt with this?

The last 12 months have been tough because the whole point of what we are offering is flexibility, so quite a lot of our clients chose to use that flexibility. It has also been hard to ensure that we are being fair and supportive to different groups of people through the uncertainty, because some of our customers are having the best year ever and some are having a horrific year. It has been a difficult balancing act because it is almost impossible to make everybody happy.

We also found ourselves operating in a grey zone - while our fixed office space was able to stay open, the rules for our hotdesking were quite vague. So while the government didn't tell us to close, they did tell all our customers not to use to us, and we haven't been eligible for any support. So that has been quite challenging.

Have you changed your business in any way as a result of the pandemic?

We are extremely positive about what the future holds coming out of the pandemic because it seems likely that many businesses are going to turn their workplaces into hybrid offices – many surveys show that people want to be in the office for 2.7 days a week on average. That means businesses will need an office that will enable everyone to be together, but they won't need it all the time because people are not going to be in all the time. We have got a model which offers the best of both worlds - a dedicated private office for a few days a week, but then unlimited hotdesking on the other days. So different people will be able use it in different ways.

What key lesson have you learnt about setting up and growing a business?

The importance of treating your suppliers as you would want to be treated. I think of our suppliers as being part of our team and that makes a big difference.

What has been your biggest mistake?

Not always getting the balance of delegating right. If you delegate too quickly and without giving people a good brief, it doesn't go well, but if you are too slow to delegate then you end up micro-managing, which is not a good idea either.

What has been the secret of your success so far?

Trying to ignore everybody else and to do what we think makes sense. Of course you have to listen to your customers, but not too much, because they don't know what they don't know.

What advice would you give an entrepreneur just starting out about how to grow their business?

Realise that the biggest advantage you have as a small business is you can be nimble and try different things - and that if you don't use that advantage you will be throwing it away. We have built an 'Alice in Wonderland' zone in one of our offices, complete with a tiny door and a dining table, and there is also hobbit hole where you can try on cloaks. If we had asked our customers whether they wanted an Alice in Wonderland zone, they would have laughed at us and said no, we are grown-ups. But we have had two law firms move in recently and they love reviewing their documents in there.

What personal quality or characteristic has been most useful to you as an entrepreneur as you grow your business?

Being semi-obsessive.
Related content