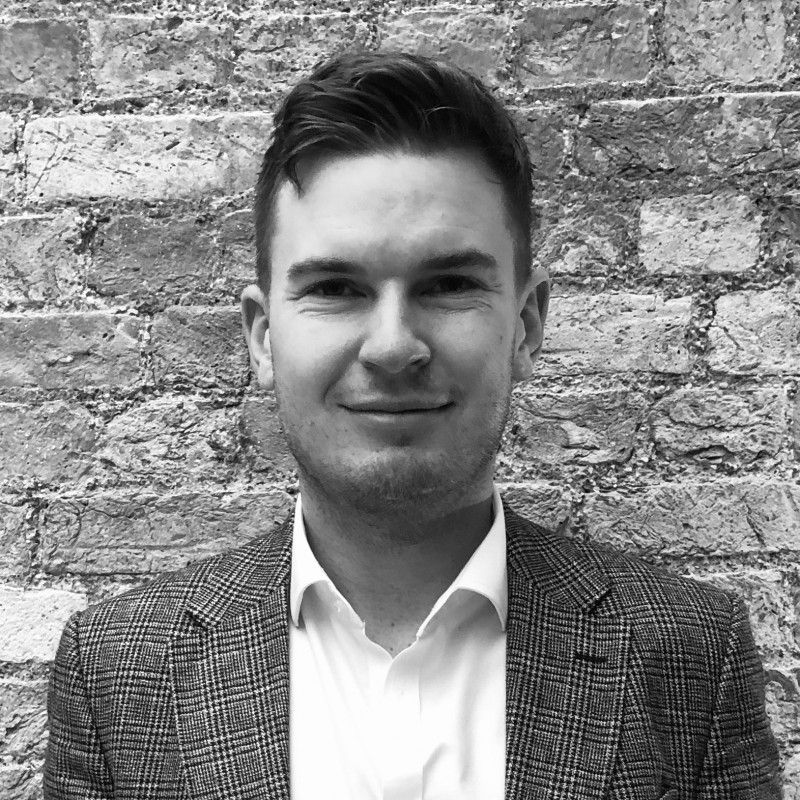 Todd Davison, Purbeck Personal Guarantee Insurance
Todd Davison, managing director of specialist insurance provider Purbeck Personal Guarantee Insurance, talks to GBI about how the company can help small business owners, how it measures success, how it plans on financing its growth in the coming years, and more.
Could you tell us about what Purbeck does?

Purbeck Personal Guarantee Insurance is a specialist insurance provider solely providing personal guarantee insurance. Our core product is targeted to the thousands of owners and directors of UK SMEs who have taken out personal guarantees for business loans and in doing so, put their personal assets at risk. Just like any other insurance it protects against the risk of the worst happening – in this instance the risk that if the business fails, the guarantee is called in by the lender.

Currently, Purbeck is the only insurer offering personal guarantee insurance to small business owners which can be purchased for an existing guarantee, or as finance is taken out. Cover provides up to 80% of the personal guarantee amount and premiums can be flexed depending on the policyholder's credit rating.

The big difference with our insurance compared to a more traditional insurance product for SMEs, is that it does a lot more than simply pay out following a claim. personal guarantee insurance from Purbeck includes access to free mentoring and support services if a business gets into financial distress, plus the huge benefit of expert guidance at the point the debt needs to be settled. This takes a huge burden off the shoulders of the business owner.

While we have supported loans ranging from £11.2m down to £10k, the average loan value is typically £250k. Our customer can be a start-up or well-established businesses but typically it is small to medium sized firms who haven't built the financial standing to support their growth ambitions, so the directors or owners need to use their personal assets as security for the lender. From a market sector perspective, the biggest proportion of customers are in the construction sector followed by manufacturing. However, we also support many tech, consultancy and property businesses.

From our core product we have also developed Professional Risks Personal Guarantee Insurance - an annual policy providing insurance cover for the directors of solicitors' firms that have provided personal guarantees to insurance companies in respect of professional indemnity insurance (PII) run-off premiums. The cover applies where the run-off premium cannot be met by available cash resources of the firm.

When and why did you decide to start the business?

We launched in 2017, five years ago this June! I qualified as a chartered accountant (ICAEW) in 2013 and had worked with a range of SMEs, corporates and private equity firms advising on strategic investments, disposals and exits, with a primary focus in the financial services industry. It was during this time that we identified the potential of an insurance product that would give small business owners the confidence to access the funds they needed to grow without huge risk to their personal assets.

What has been the most difficult or challenging part of growing your business, and how have you addressed that challenge?

It won't be a surprise to learn that the pandemic impacted our business. The Government's loan schemes proved crucial to the future of many small and medium sized businesses and while we supported quite a number of these loans where personal guarantees were required, activity in the more traditional lending market reduced and this impacted our own business volumes to an extent. During this time, we did what many other businesses did, we kept calm and carried on! We supported our existing customers, ramping up our mentoring and advice services which has paid dividends in customer retention levels. Business has now picked up considerably – in fact October 2021 was our busiest month to date.

How do you measure success for Purbeck, and what have been some of your key achievements over the past 12-18 months?

The first measure is business growth. Purbeck has supported 1,300 directors on over £200m of personal guarantee commitments over the past five years. Applications for personal guarantee insurance to support business funding rose 50.5% Q1 2022 vs Q1 2021. We also measure our underwriting performance and the claims we receive. As we provide a specialist negotiator as part of the policy to reduce the customer (and insurer's) obligation, we have reduced settlements by on average 20%.

We also of course look at our financial performance – Purbeck has emerged into the scale-up phase of its lifecycle with start-up/feasibility now completed and the business is profitable.

Finally, our Trustpilot reviews are a key measure of success – Purbeck consistently achieves a Trustpilot score of 4.9 with 92% of customers rating our service as 'excellent' with the remaining 8% rating Purbeck as 'great'.

What are your main ambitions over the next five years?

Our strategy is to stick to niche and we plan a number of follow on products that will be the first of their kind in the UK market which is exciting! One of these will focus on property developers and the other on motor finance.

How have you financed the growth of your business so far? If that hasn't been the case yet, are you considering raising any equity financing in the next five years?

To date, we have largely bootstrapped the business with investment made from the shareholding directors of the business. We have received some additional funding from our corporate shareholders to support our marketing and awareness initiatives in 2019 to accelerate some initial growth.

Our approach has been, given the unique nature of our product, to develop the business in a measured and sustainable way to ensure that we are able to meet the needs and demands of our customers and other stakeholders. It also means that we have been able to retain more agility to respond to feedback, market drivers or macroeconomic headwinds (e.g. the Covid pandemic). We've invested the organic cash generated back into the business to support its future growth.

At this stage, we do not envisage taking on any additional equity finance in the next years but, never say never! For example, if there is an opportunity to seek external investment in the business to support other initiatives or acquire technology, capabilities or distribution then this may an option we could consider. For Purbeck, the first five years have been about measured growth, control and building a business model that is sustainable. The next five years we are focusing on scaling up and building on the foundations that have been put in place, funded by operating cashflow.
Related content