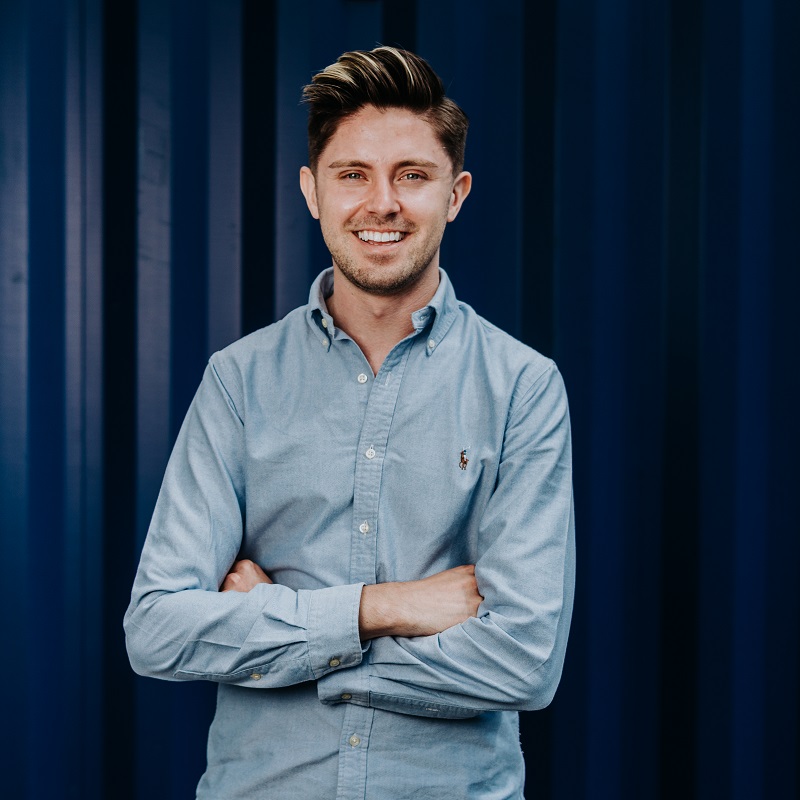 Simon Crowther, FPS Group
When his family home was flooded it inspired Simon Crowther to find a way to help others from suffering the same fate. His flood protection business FPS Group now helps households and businesses and has a turnover of £2 million.
What does your business do?

FPS Group was founded in 2012 and comprises of Flood Protection Solutions Ltd and FPS Environmental Ltd. Across the group we provide flood protection equipment, and consultancy to clients ranging from homeowners to large industrial organisations including the Environment Agency and Thames Water. The group has a £2 million turnover.

What was the inspiration for your business?

When I was thirteen, my family home in Nottinghamshire was flooded and we had to move into rented accommodation for nearly a year while it was repaired. It was a hugely expensive and stressful upheaval and we never wanted to go through it again. At the time there weren't many readily available systems that could easily protect the house. We ended up buying a water barrier from Canada which could be rolled out on the ground outside the house and would self-deploy as the water rose. It sat in the garage unused for five years but when the village was flooded again, we deployed it and it saved our house.

I was only 18 and about to start university to study Civil Engineering, however after my own experience I realised that the system needed to be available in the UK so it could help other people and help prevent them going through the trauma of being flooded. I arranged a meeting with the Canadian manufacturer in Paris and managed to secure the sole UK distribution rights. When I finished my degree we began selling a wider range of products to help protect against flooding, and also set up a consultancy arm as we became really well known for offering great advice.

How did you finance the growth of your business?

The company has never had any external investment. We were really lucky because neighbours had seen how well the product worked, and as a result, they wanted to purchase one. As soon as we launched, we were fortunate to have enough sales to springboard the business, and the company has grown organically from there.

What has been the most difficult or challenging part of growing your business?

The hardest part is that the sector is feast or famine - you can have a week when you need one hundred staff and the following week when you don't need anyone. The challenge is trying to smooth that out, so you have enough cash flow to get you through the drier periods but also that you have the right staff when they are needed.

This is part of the reason why we have now expanded into wider environmental consulting issues, such as managing fire water or designing sitewide drainage plans. It means we can keep bringing in highly qualified staff because there is a steadier workflow for the team – which isn't as reliant on the weather.

What has been the impact of the pandemic on your business and how have you dealt with this?

For us it was actually quite beneficial. The pandemic has prompted people to take risk a lot more seriously, such as environmental and climate risks including pests or heat. This has definitely worked in our favour and many insurance companies are now challenging businesses to do climate stress testing.

Another benefit for us was that previously we were all based in our head office in Nottingham, which meant that if we needed to go to Kent, for instance, it became really expensive. With flexible and remote working methods, we have been able to recruit from outside of our immediate area. We now have surveyors located in different locations around the country which has enabled us to be a lot more competitive on price – and reduce our carbon footprint.

What key lesson have you learnt about setting up and growing a business?

It is important to have faith and confidence in yourself because if you don't believe in yourself then no-one else will.

What has been your biggest mistake?

Trying to do too much myself and not recruiting earlier. You need to do what you do best and bring in good people to help with everything else.

What has been the secret of your success so far?

Establishing credibility for the business. I am a Chartered Water and Environmental Manager as well as a civil engineer, and everything we have ever tried to do has always been to ensure that we are at the top of the industry, whether that is driving change and standards or delivering good customer service.

What advice would you give an entrepreneur just starting out about how to grow their business?

Do what you enjoy and are good at rather than thinking you can make a load of money from it. I started my business because I wanted to make a difference and was passionate about it – the money came later.

What personal quality or characteristic has been most useful to you as an entrepreneur as you grow your business?

Determination.
Related content