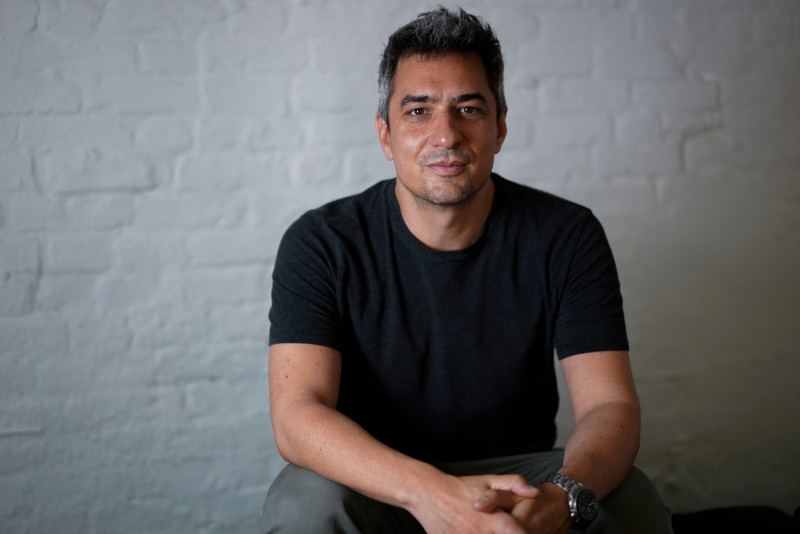 Seb Robert, Gophr
Thinking carefully about both sides of the marketplace has enabled online courier platform Gophr to stand out from its competitors, says its founder Seb Robert.
What does your business do?

Gophr is a technology platform that connects businesses of all sizes with experienced local couriers. We set ourselves apart from other delivery companies by thinking deeply about both sides of the marketplace – as well as giving business customers access to great couriers we want to enable individual couriers to build their own businesses using our platform. There are 22,500 courier companies in the UK of which 10,000 are turning over less than £50,000 a year and those are the ones we are interested in. We are doubling revenue every year and it is now well over the £10 million mark.

Why did you decide to start your business?

It was sort of by accident. I was working at a creative agency and I wanted to take a course being run by an accelerator programme on how to build an agile cross functional team within the agency, as it was growing so fast. But the investor running the course said I had to come with a start-up idea, so I thought of Gophr because I knew how hard it could be to find good reliable couriers. I pitched him the idea and it just went from there.

How did you finance the growth of your business?

The investor behind the accelerator programme invested £150,000 initially, then put another £350,000 and then we raised another £500,000 from angels, so we had £1 million in total over the course of five years before he raised £4 million in venture capital in 2021.

What has been the most difficult or challenging part of growing your business?

The complexity of dealing with all the variables in the delivery space, because different industry sectors have different requirements, and couriers have different types of work they like to do, different vehicles and different strengths. From a technical perspective it is incredibly challenging. I knew it was going to be tough but I didn't know that it was going to be as tough as it eventually became.

What key lesson have you learnt about setting up and growing a business?

The importance of focus – it is very easy to get distracted so it is important to give yourself the time to take a little bit of a step back and look at things from a strategic perspective. It is always time well spent.

What has been the impact of the pandemic on your business and how have you dealt with this?

The delivery market is one area that has done well during the pandemic. We originally grew the business by serving the SME market, but overnight that sector pretty much dried up, apart from ferrying monitors and office chairs to people's home so they could work there. But at the same time demand increased from larger enterprise clients. That helped us not just fill the gap left by SMEs but significantly increase our volumes, and it drove our expansion across the UK.

Another impact has been that we now run the business from Portugal. I moved to Portugal temporarily at the start of 2021 for a change of scene and have now decided to stay out here permanently. I didn't think it was going to be possible to move from London until the business went international, but being out here has given me space to think about how we can set ourselves up in the same way that we want to set up the Gophr platform: highly decentralised and more efficient for it.

What has been your biggest mistake?

Taking what people say at face value a bit too much. It is always important to have two or three back up plans and not to focus too much on what people are promising because even with the best will in the world it doesn't always work out the way they expect.

What has been the secret of your success so far?

Giving as much as much weight to the couriers as the customers. Happy couriers lead to happy customers and I think that has been overlooked massively by a lot of our competitors.

What advice would you give an entrepreneur just starting out about how to grow their business?

Do your research. Think long and hard about every aspect of each audience that you're catering to and their needs and go from there.

What personal quality or characteristic has been most useful to you as an entrepreneur as you grow your business?

Understanding.
Related content