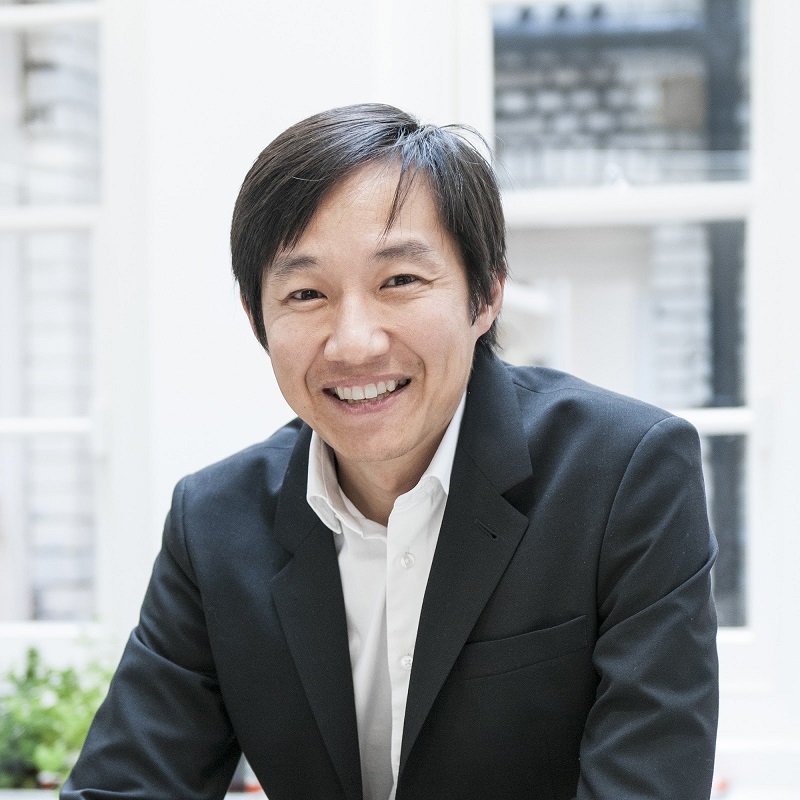 Limvirak Chea, Fixter
Switching the focus of the business from growth to profitability over the past year has been the key to success for Fixter, an end to end online car maintenance platform, says its Founder Limvirak Chea.
What was the inspiration for your business?

I use my mobile phone for pretty much everything – to book a hotel, to order a food delivery – but I realised there was no such online solution for the car maintenance market even though it is worth more than £21 billion a year. I discovered this when I booked my car into my local garage, but when I showed up my appointment wasn't in their system because the person I had spoken to had forgotten to put it in Outlook, so I had to go home.

I previously worked in large companies and start-ups, and after my experience with the garage I decided to start Fixter to make car maintenance as easy as ordering a takeaway.

Customers can book their car into a garage through our online platform and we will collect the car from their home or office and return it to them afterwards. But we also handle all the discussions with the garage too, which takes away the pain from the customer of deciding what needs to be done and how much it is going to cost.

How did you finance the growth of your business?

We are backed by venture capital firm Kamet Ventures, which put in seed investment to finance the creation of a minimum viable product. We tested the product in the market at the end of 2017 and saw that there was a real demand for it, so launched it in Manchester first and then expanded it nationwide. In total we have raised £6 million from our investors.

What has been the most difficult or challenging part of growing your business?

Building trust amongst customers when you have no brand and are creating a product from scratch. That requires a leap of faith because you never know if it is going to work. Initially we had no idea if people would trust a company like Fixter to come and collect their car.

What has been the impact of the pandemic on your business and how have you dealt with this?

As with many start-ups the pandemic hit us hard but at the end we did very well. The first challenge was to keep the operations live when we had to move to working from home, but I was impressed at how the team did everything to keep supporting our customers - the transition was pretty much instant and very smooth. We realised also that our product was now even stronger because we were offering customers collection and delivery of their car, which had become even more important to them in a pandemic because it meant they didn't have to go to a garage they didn't know.

Have you changed your business in any way as a result of the pandemic?

We realised we were not going to be able to grow the business as fast as we had planned because the government had given a six month extension for MOT tests. But we also knew that the product we had built now had more value than we were selling it for because it enabled customers to do their car maintenance remotely in a safe way.

So we changed our pricing structure and started charging for our collection and delivery service, and we also added more products such as car sanitisation and car wash because we saw that customers wanted more services from us than just car maintenance.

We really focused less on growth and more on profitability and I think it made the company a lot better. Our net revenue tripled from 2019 to 2020 to give us a revenue run rate of £3 million.

What has been your biggest mistake?

Believing that having worked in large corporates and scale-ups, it would be easy to create a business of my own. I imagined that the growth would be a straight line when actually it is a real roller coaster.

What has been the secret of your success so far?

Being nimble but also being prepared to take tough decisions. The pandemic could have killed the business but we took the decision to alter the trajectory of the business, putting a laser focus on profitability.

What advice would you give an entrepreneur just starting out about how to grow their business?

That it is tough to start a business alone, so surround yourself with a great team who believe in you and will help you. The first five to ten employees are so important because your company's success is based on that early team. Hire people you trust but also surround yourself with advisors and friends who will tell you the truth, and when things are working or not working, because they will anchor you during difficult times.

What personal quality or characteristic has been most useful to you as an entrepreneur as you grow your business?

Resilience.
Related content