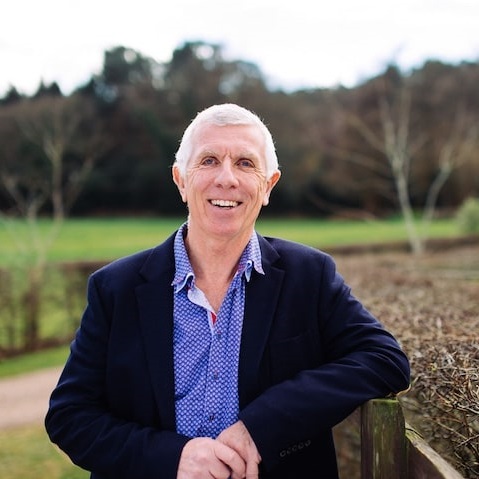 Barry Smith, Symprove
For many years Barry Smith found it hard to get anyone to believe in what he was doing. However he has had the last laugh and his business Symprove, which makes food supplements to provide relief for digestive problems, is now growing at 50% a year.
What was the inspiration for your business?

Many years ago I created a natural high quality feed for agricultural livestock from germinated barley that I sold successfully for many years. A vet who understood the propensities of Symprove encouraged me to use the technology to create a food supplement for humans, to help relieve their digestive problems. I spent the next 15 years developing a liquid supplement, which contains four live and active bacteria, and getting it clinically tested to prove it was effective. Once we had confirmation of the product's efficacy we started to commercialise seriously and in 2014 began selling our products online through www.symprove.com.

How did you find your first customer?

The first person to try the product was the daughter of a friend who had Irritable Bowel Syndrome (IBS). Within a fortnight it had produced great results. A randomised controlled trial was then conducted, recruiting 186 people with IBS at King's College London with the NHS. As participants exited the study they came back to get more product, which was our first insight into the efficacy of Symprove. We knew that we were creating something that really helped people.

How did you finance the growth of your business?

While we were testing and developing the Symprove product I also ran a potato merchants business and a small rural Business Centre, and I used the profits from these to fund the research and development study programme. Not exactly how pharmaceutical giants fund their projects!

What has been the most difficult or challenging part of growing your business?

Learning how to have patience when things have taken far longer than expected. The study we conducted into the efficacy of Symprove at King's College, for example, was supposed to take three years but ended up taking six years. It was also really hard getting anyone to believe in what we were doing. I can't tell you how often our technology was dismissed. I went to five hospitals to tell them about our idea and most of them looked at me as if I was completely bonkers. Only one of them listened to me.

What has been the impact of the pandemic on your business and how have you dealt with this?

Wehave faired very well during the pandemic as more people have begun to realise that they must be responsible for their own health. There was a huge effort by our team to maintain the pace of work from home and by the production team to keep our production going whilst adhering to the social distancing rules.

What do you wish you had known from the start about setting up and growing a business?

That without substantial funds you will have to sell off your equity to keep your project moving forward. Even getting the worldwide patent for the product cost an enormous amount of money that we had to raise. In the end, it is a truism that the majority shareholder has to find the funds to take a project like this forward, and this was a struggle at times as I am sure it is for all entrepreneurs.

What mistakes did you make?

In the early days we tried to do too much ourselves. Bringing in a competent team was a game changer.

What has been the secret of your success so far?

Having a product that works. Any business mistake we make is always overridden by the efficacy of Symprove. I could have just sold the product on marketing rather than its efficacy, but I was determined to get the evidence that it works first and this philosophy has built our reputation at the leading edge of our technology."

What advice would you give an entrepreneur just starting out about how to grow their business?

Never give up. If the road is blocked then find another way. I came downstairs one morning knowing that I was out of cash again and the phone was ringing. I nearly didn't answer it, but it rang persistently and it turned out to be a lady who said she had just phoned to tell me what an amazing product we had. I put the phone down and thought, right, I have got to go and find some more money to invest in further growing the business. Looking at the 5 star ratings on Trustpilot is what gets me up every morning. The testimonials on there are extraordinary. That's what drives me.

What personal quality or characteristic has been most useful to you as an entrepreneur as you grow your business?

Passion.
Related content