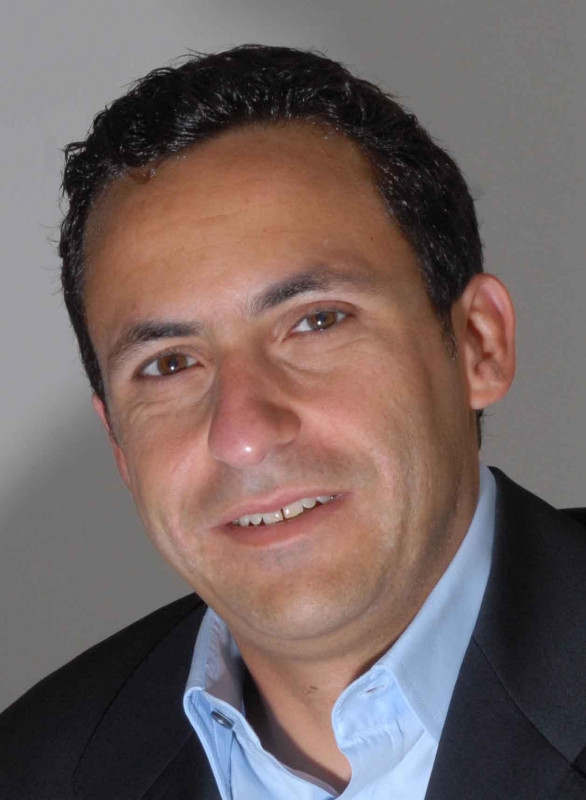 Anthony Karibian, bOnline
A full scale pivot into VoIP phone systems has paid off for Anthony Karibian, CEO and Founder of bOnline, which now provides VoIP telephony services to more than 7,000 small firms in the UK and won a Smaller Company of the Year category in the 2020 Growing Business Awards.
What was the inspiration for your business?

When I initially started the business we offered a DIY website building platform for small businesses. We then added broadband and then two years ago we added VoIP (voice over internet protocol) telephony services, which is now the core focus of the business. But there has always been one common thread from day one, which is helping small businesses make that digital transition in an affordable and painless way.

How did you find your first customer?

Our first customers were friends, family and suppliers, and then the next wave of customers came from putting a sales team together and making cold calls.

How did you finance the growth of your business?

It was initially financed entirely with my own funds; other private investors put money in later.

How did you grow the business?

In the early days, we had a freemium model for the websites, where we built customers a free website and then charged them a monthly fee to host and manage it. We also had a high referral rate – our service has always been excellent so that helped us get going.

We expanded the business by adding broadband and then VoIP phone systems, which is now the fastest-growing part of our business. It means we can sell broadband to our VoIP customers and VoIP or websites to our broadband customers.

What has been the most difficult or challenging part of growing your business?

The biggest challenge was getting the right management team in place. Once you have the top right then the rest becomes easier. It has also been a challenge raising awareness of VoIP – most small businesses don't understand what it is and have a preconceived notion that it is poor quality, or else they don't know that it exists. But VoIP offers far more features than traditional dumb phones and it is up to 80% cheaper, so the challenge for us is to make them aware that there is a much better solution.

What has been the impact of the pandemic on your business and how have you dealt with this?

Our business has been very resilient and our overall revenues are slightly higher than at the start of the pandemic. Our VoIP phone system business has accelerated as small businesses become more comfortable with working remotely, using phone system features and other collaboration tools.

What do you wish you had known from the start about setting up and growing a business?

That it is more difficult the third time around. I self-funded two previous startups, an £80M telecoms company and a £20M e-commerce company, both serving small business customers. . But despite having more experience and more funds, it is just as difficult and challenging this time, because so much of what worked ten years ago is no longer relevant or a strength.

What mistakes did you make?

Building our own DIY website platform. We spent three years and a lot of money building it when we could have just used off the shelf tools and integrated them. We could have done much more in that time to provide a great user experience rather than trying to reinvent the wheel.

What has been the secret of your success so far?

Taking risks. We decided two years ago that we needed to change course and make VoIP our core focus, but it was not easy or straightforward because our website business was very profitable whereas launching a VoIP business was risky. But it is important to choose the battles you want to win and know when to stop and start something new, and then move quickly and commit your team towards that goal. You also have to be forward-looking, and not just for the next month – our strategy for VoIP is based on what will happen in the industry over the next two to five years.

What advice would you give an entrepreneur just starting out about how to grow their business?

You need to find a product or service that solves a problem because if you are not solving a problem, there is most likely going to be no demand for it or large entrenched players already addressing that space.

What personal quality or characteristic has been most useful to you as an entrepreneur as you grow your business?

Collaboration.
Related content