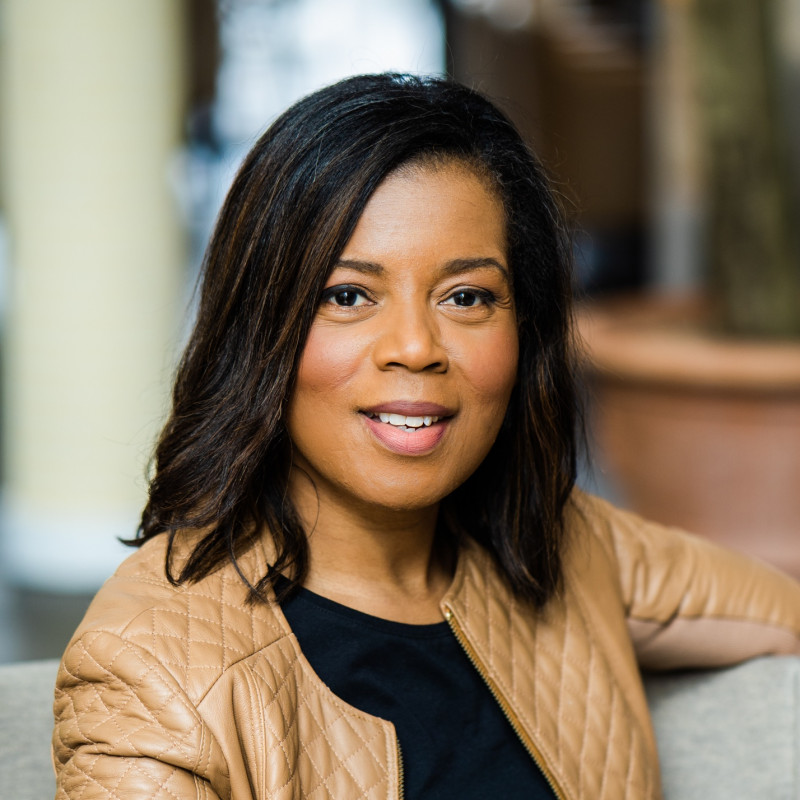 Mandy Tucker, Startup Culture Code
Mandy Tucker, a coach with more than 20 years' experience as a corporate technology leader and founder of the Startup Culture Code framework, shares her insights on how founders and small businesses can scale more effectively and build the right company culture from day one.
Why did you decide to start coaching entrepreneurs, and have you noticed a shift in the demand for support and coaching in more recent years?

I have been in technology for 25+ years and at leadership level for a while now, and have always had the development and support of my teams at the core of what I do. A few years back, I was coaching middle managers with their career aspirations in addition to my 9-5, but found that through the combination of my technical experience and leadership I had a lot of founders and small businesses reaching out to me for coaching. They were really struggling with their leadership/mindset and building a team to help them scale. So, Startup Culture Code was born.

With such a societal focus on diversity, constraints on talent with the Great Resignation and the need to move faster as startups scale, the need is like never before. With Brexit, government instability and the global pandemic we have seen over 800k businesses start in the UK in 2021, and this is only set to increase.

The world has become such an uncertain place and individuals are definitely taking the stance to bet on themselves to claw back some of that certainty.

What are the main areas where business founders encounter the most challenges and can benefit from extra support?

Moving from that early-stage founder that had the great idea that sometimes has limited support, to a CEO that is in the scaling phase where you need to delegate, collaborate and share your baby can be scary. If you have a co-founder it is a little easier, but I find that helping my clients see themselves and the team they need around them objectively is a key decision. How do you hire the right team that brings diversity of thinking and innovation is not as easy as you think.

Supporting the emotions, mental health, leadership and self-sabotaging actions is really important. I tend to use techniques that help founders and CEOs look at their whole selves. Developing a way to enable your personal life and business to co-exist and counteract the stress and "always on" way of working is critical.

I see myself as an objective sounding board, confidante and listening ear using industry-based and scientific coaching strategies to help business owners see the difficult situations more clearly and help them lift up out of the weeds and see and take the most sensible next step.

Company culture is an important facet of the work you do with entrepreneurs - what are some of the pitfalls you encounter most often, and how do you go about helping with overcoming these?

Being in the corporate space for so long, I have a good sense of when a culture is working well or not and where some interventions may help improve productivity, collaboration and wellbeing in the workplace.

Entrepreneurs who may not have managed a team before, or have quickly grown a group of people and called them a "team" but given little thought to whether they are the right people, can sometimes need a review. As you move fast you go for what you think you need to get to point B. However, you have not strategically done the work to think about the culture that your business needs to service your customer and long-term aspirations.

As well as coaching founders, leadership teams and organisations I use a toolset that leverages surveys and anecdotal conversations to determine the current culture. Coupled with a deep dive into the strategic priorities, we can then prioritise the right behaviours and capabilities for success.

This is then so crucial to help you recruit better, retain your staff, attract great talent and then have the right behaviours displayed on an ongoing basis. No matter how big the team, this inevitably has a transformational impact on ensuring you have the right people round the table.

I am an advocate of working on your culture from day one. That way you do not look back in 2-5 years wondering why you have a toxic, uncollaborative, siloed team of people who are clamouring to leave.

Looking ahead, the macroeconomic environment is getting increasingly uncertain - especially when it comes to the impact of spiralling inflation. What advice would you give to entrepreneurs looking to start a new business at this juncture?

Well, this can be difficult depending on which industry you sit in. Whether your business is heavily dependent on the influences of the economy through interest rates, credit agreements or global markets.

My advice is always firstly do your research when undergoing product ideation and establishing product market fit. Knowing how your customer will consume your service or product at every level of the customer journey will influence how impacted you are by the economy.

The current volatility and lower household income and spending crises will inevitably influence how people spend. This will need entrepreneurs to remain adaptable and less rigid in their pricing, offers and customer segmentation.

I have recently become a coach on the Barclays/Foundervine business Accelerator and my advice to those founders will be to stay resilient to any changes as they can and will adapt to the headwinds. Utilise the many resources available to help them with their financial and investment decisions, and above all know that following their dreams, positively impacting their customers lives and creating a financial legacy for themselves is a great place to start.
Mandy Tucker has more than 20 years' experience as a corporate technology leader, as well as a qualified coach and founder of Mandy Tucker Consulting and the Startup Culture Code framework, helping founders and small businesses scale using corporate strategies and insights. Her group coaching program CEO Masterplan is now accepting applications, and she recently launched her CEO Masterplan Podcast. She is also a judge for the 2022 Growing Business Awards, which will be held on 23 November 2022 at the Hilton London Bankside.
Related content