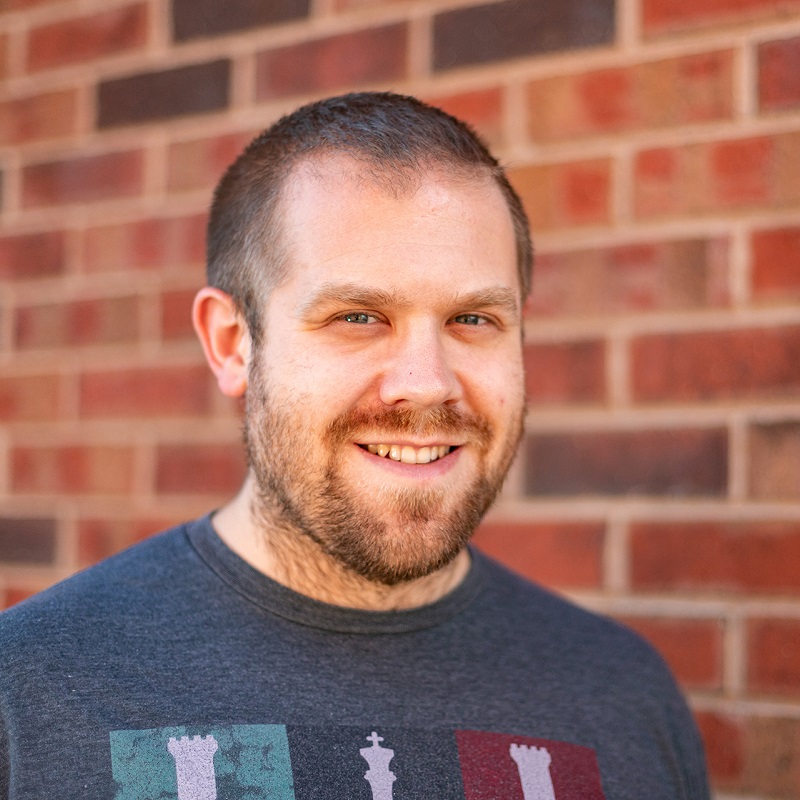 Josh Gill, Everflow Group
Simplifying the business proposition, creating a great working environment and only hiring people with the right values has been key to the success of water retail business Everflow Group, says its Founder and CEO Josh Gill.
What does your business do?

We operate a water retail business, supplying 60,000 SMEs in the UK with their water. We have also built our own software platform and supply around half of our competitors with software solutions to help them serve their customers better.

What was the inspiration for your business?

I was working at Northumbrian Water helping them to separate their wholesale and retail businesses ahead of the deregulation of the water market in 2017, which they were required to do by a mandate from the government. I looked at all the companies in the market and thought that their propositions for customers were overly complex. I wanted to fix the problem and make it easy for customers to access the market. The thing that really sets us apart is how easy we make it for businesses to engage with us. At the start of the market we would offer quotes using our software in seconds, whereas our competitors would take up to a week to turn round a quote. Everything we do is to make things as quick as possible for customers and as right first time as possible, and to do it in a really friendly manner. That is what we have built our service proposition around.

How did you finance the growth of your business?

To start the business up I was able to borrow £500,000 from a businessman I had previously worked for and a friend who had some family money. When the market was deregulated it grew faster than we had expected so after three years I borrowed £3 million in debt finance to ensure that we had sufficient cash to continue to grow the business, following that with another £3 million in debt finance and £750,000 from a growth fund.

What has been the most difficult or challenging part of growing your business?

Anticipating bottlenecks. When you are growing a business you tend to go through phases when things are going really well and then you hit a point where you have a bottleneck affecting further growth – it might be a shift in the culture, or a process. For us it is about always anticipating what those bottlenecks might be and fixing them before they become really constrictive. It is a continuous improvement process to do that.

What key lesson have you learnt about setting up and growing a business?

The absolute importance of making sure that the people you bring into the business are in line with your values. The big lesson for us is that it doesn't matter how talented people are; if they are not behaving in the way you want them to, then you have to deal with that very quickly. There was a time when there were a few people in the business that weren't pulling in the same direction as everyone else and it just caused so much disruption.

What has been the impact of the pandemic on your business and how have you dealt with this?

We have seen really strong growth throughout the pandemic, because after the initial lockdown businesses were looking for every way they could to save money. Pre-pandemic our revenue was £45-50 million a year – it is now still more than £100 million, and our headcount has risen from 43 to 112 employees.

What has been your biggest mistake?

The biggest mistake we made was that at the start the proposition we had for customers was a little complicated. I messaged John Elliott, the founder of Ebac, on LinkedIn and the one piece of advice he gave me was to keep the proposition as simple as possible - don't be flexible; just say, if you like it, take it, and if you don't like it, leave it. So I changed our proposition and made it really simple for customers to understand and to go yes or no, and it was really from then that the business started to take off.

What has been the secret of your success so far?

We do everything we can to make our work environment a good place to work. The technology we have created has definitely helped but fundamentally it is the environment we have created for people to excel in. That is what has driven the results.

What advice would you give an entrepreneur just starting out about how to grow their business?

Simplify your proposition and learn to say no to your customers. When you are starting out it is so easy to go yes we will do this, because you are just trying to get every bit of revenue you can, but flexibility absolutely kills you as a small business. Identify who your target customer is and only accept those customers.

What personal quality or characteristic has been most useful to you as an entrepreneur as you grow your business?

Fun.
Related content