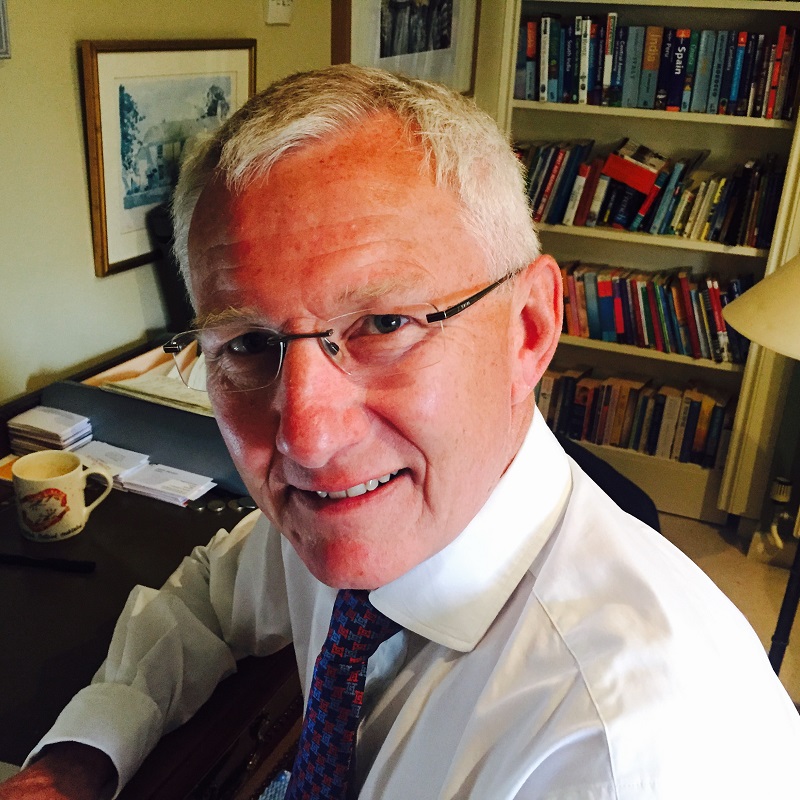 John Beard, The Whisky Shop
The pandemic has opened our eyes to the huge untapped potential of selling online, says John Beard, Co-owner of The Whisky Shop, an independent national chain of upscale whisky shops with a £15 million turnover.
Why were you inspired to join the business?

I had spent a lot of my career working for other people in the drinks industry, including as CEO of global whisky brand Whyte & Mackay, and this was an opportunity to run my own show. The Whisky Shop had faced some challenges before I joined and so I knew it was going to be about quick decision making and creating growth in a turnaround situation.

I came in and got back to basics, focusing on cash, data integrity and a lot of detail. We also opened a shop in Paris which has been brilliant for the profile of the business. It has allowed us to grow much more substantial partnerships with the key brand owners.

We now sell 700-800 whiskies from around the world and our mantra is selling 'unique, different and interesting' whiskies – whiskies that are exclusive to us, have a genuine point of difference and are genuinely interesting to whisky afficionados.

How did you finance the growth of the business?

Since I joined the business we have managed to generate our own cash through tight cash management.

What has been the most difficult or challenging part of growing the business?

Securing scarce whisky at the very luxury end of the market. We don't want to be selling what is being sold in Tesco and Sainsburys, it would just not make any sense, and we are always looking to source interesting exclusive casks and exclusive products from whisky producers because that is why customers come to a specialist whisky retailer.

What has been the impact of the pandemic on your business and how have you dealt with this?

It has really accelerated our growth online and caused us to realign the balance of our business and strategy between online and shops. Pre-pandemic we had a 90/10 split in sales between our shops and online but this will probably move to a very balanced 50/50 spilt coming out of the other side. We had always constrained ourselves online because we were shop led and didn't want the tail wagging the dog but the pandemic has caused us to reappraise this. We now identify our online presence as where we need the 'A' team so we have resourced up all elements of our web structure. That is what I wake up in the morning thinking about now. I think within a couple of years we may look back and say 2020 was the best thing that ever happened to us.

What key lesson have you learnt about setting up and growing a business?

The importance of responding to local needs. If something is important to the shop in Oxford, then it is really important that I make it happen and I am seen to make it happen. We are an independently owned business and all of our stores have different shapes and sizes, different personalities and different clientele, so we mustn't be overly corporate.

What has been your biggest mistake?

We could have accelerated our online business much quicker. The pandemic forced us to do something that has turned out to be really good for the business. That wasn't brilliant strategic insight, it was the pandemic. We should be humble enough to realise that.

What has been the secret of your success so far?

Recognising that a small business needs to develop the skills and resources it has, particularly in terms of developing the people who work for it. I have just been travelling around the country visiting our shops now they have reopened and it was really about seeing the people who run the shops more than seeing the shops themselves.

What advice would you give someone looking to grow a business?

Either drill into all the detail until you get absolute insights to the question you are asking, or leave it alone for the people you employ to manage through to a solution. The worst thing you can do is dabble in everything.

What personal quality or characteristic has been most useful to you as an entrepreneur as you grow the business?

​Energy.
Related content