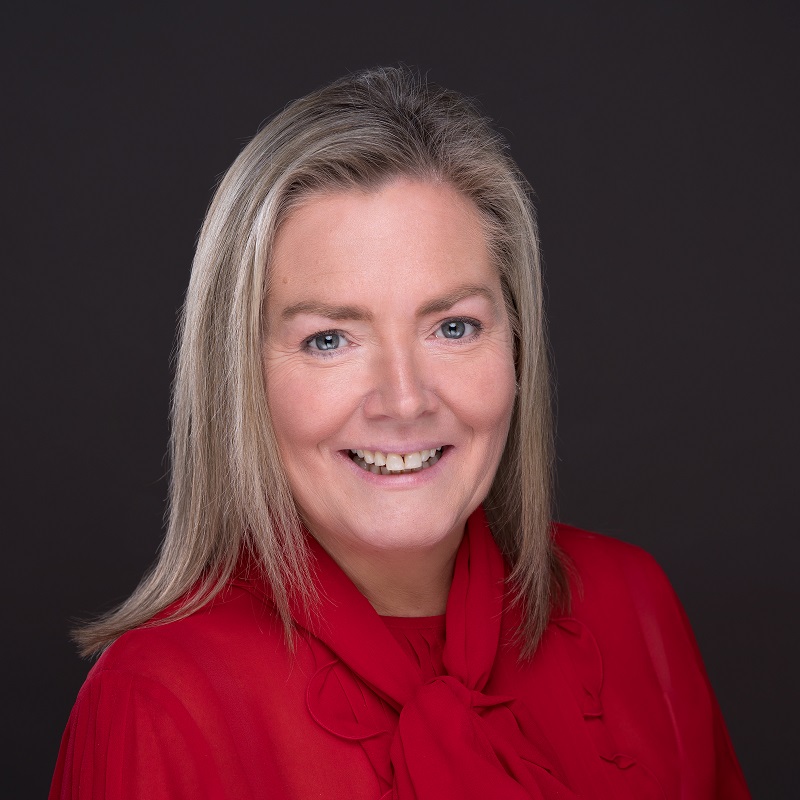 Jacqueline O'Donovan, O'Donovan Waste Disposal
Dealing with robots and unnerving men is all in a day's work for Jacqueline O'Donovan, who became Managing Director of her late father's waste management company at the age of 19. The company now has a turnover of £20 million.
What is the background to the business?

The business was started by my dad in 1959 but he died very suddenly at the age of 51. I was 17 at the time and was due to go off to Germany to be a childminder but my plans had to change. It was a case of all hands to the pump. The four of us - my brothers and sister and I - took over the business and after a couple of years I became the Managing Director. It just naturally fell in my lap; there wasn't a family discussion, there wasn't a vote, I just seemed to have the flair to lead. We all still work together with everyone having senior roles in the business. We specialise in recycling construction and demolition waste. Nothing goes to landfill; the waste is either reused, recycled or processed to become recycled aggregates and anything left is used to create energy.

What part does technology play in your business and how has that changed?

We are currently looking at using robots in the picking station. The waste we collect gets sorted by a machine and then goes onto a conveyor belt where people manually pick off different materials to be reused or recycled, such as concrete, wood, plastics, cardboard. It is quite labour intensive and at the moment we have got the issue of the pandemic, social distancing, holidays and sickness to deal with, whereas if robots were in there it could be a 24 hour operation with a fraction of the staff. Using robots will also make the waste cleaner and more reusable because the robot will identify whatever it is programmed to pick up. We are doing tests at the moment to see what sort of robots we would need and the size and dimensions of the waste being picked. It is really exciting; we hope to introduce it later this year and there is nowhere in the UK that has this technology yet.

I think we are only scratching the surface with technology within the waste industry. We have got a long way to go but I think it can make us more efficient and more sustainable.

What has been the impact of the pandemic on your business and how have you dealt with this?

I felt like a goldfish in a bowl because everybody was watching me and wanting to know what decisions I was going to make. When we went into the first lockdown we furloughed some staff and just had four of us working in the office. Communication was key – I kept in touch with everyone, including contacting the most high-risk vulnerable staff at home myself personally each week to reassure them that everything was ok. I kept in contact with clients and suppliers also, updating them and answering emails so they knew we were still operating. We were only one of a very small number of waste companies that stayed open, and we were quite busy because construction was allowed to continue. It was a position I hadn't been in before and not a position that I'd like to be in again.

Have you changed your business in any way as a result of the pandemic?

It has highlighted to me how isolated the drivers are when doing their job every day, and that I have got to watch out for mental health and anxiety. And it has taught me how quickly things can change.

What has been the most difficult or challenging part of growing your business?

The most challenging part over my working life has been proving to people - mainly men – that I can do the job and know what I am doing. I am the only female MD of a waste company in London, so I probably had to work that little bit harder to prove that our business is a leader within our industry. I can still walk into a meeting with quite senior people and be the only woman.

What has been the secret of your success so far?

Being a woman. When men frown, look me up and down and think what would she know, that gives me a head start because they are too busy wondering about what am I going to do. It has allowed me to stand out and get ahead of them.

What advice would you give an entrepreneur just starting out about how to grow their business?

Never ignore your instincts. Go with your gut.

What personal quality or characteristic has been most useful to you as an entrepreneur as you grow your business?

​Patience.
Related content