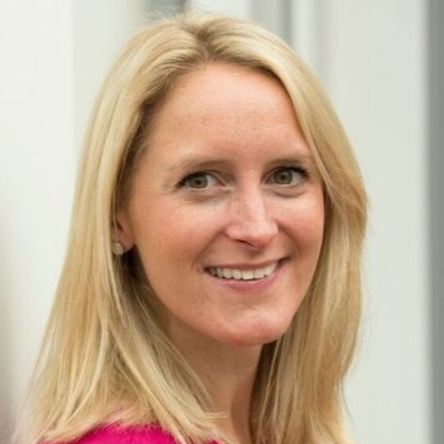 HR & talent strategies as a value driver
Laura Atterwill, head of platform at Fidelity International Strategic Ventures, shares her experience overhauling the talent management strategy of one of the venture capital firm's portfolio companies.
"In a Greenhouse Software survey conducted back in 2019, 47% of CEOs felt that talent-related matters are their most important business concern," Atterwill told attendants at the Real Deals HR Summit, held in London on 25 May. "I can only assume that it will have increased since then, given Covid and the change in working patterns it introduced."
Atterwill went on to present a case study of how the firm added value to one of its investments - a high-growth fintech business that Fidelity International Strategic Ventures (FISV) backed around five years ago - by helping to overhaul its people management strategy.
"The company had ambitious goals and wanted to grow headcount by 30% over the following year. But when we saw more and more talent-related items popping up on the board agenda, we decided to try and help."
The company's founders were seeking ways to support the development of their rising stars, ensure clear progression for individual contributors and give managers a toolkit to be able to build and mentor their teams - but lacked the people management function to make that happen, Atterwill said: "While the founders were open to change, they didn't have a scaled HR function in place, with less than 5 people in HR overseeing a 300-plus organisation."
Organisational design
The first order of business was to address the "shelf-like" organisation of the company: "For instance, one of the founders had more than 10 reports, and while that would have worked early on, it was becoming overbearing," said Atterwill. "As a result, what should have been a fast, nimble startup was actually facing bottlenecks in decision making."
FISV first encouraged the leadership team to hire a COO to set KPIs and plan a multi-year growth path. Another key addition was the appointment of a new chair for the business, which strengthened governance and provided the founders with a sounding board for long-term strategic planning.
"Another important change we encouraged was to be less constrained by personal loyalty to individuals who had been there since the beginning. Rather, we helped the leadership team think of the roles and requirements first and then see how people could fit in these, instead of creating roles for specific individuals," she added. "Ultimately all these changes made the business much less shelf-like in terms of organisation, and more matrix-like."
Talent acquisition
Moving on to the talent acquisition strategy put in place to support the company's growth, Atterwill said that FISV and management had three core objectives: meet ambitious recruitment targets, fill leadership gaps, and focus on diversity.
"We ushered in a raft of measures, from engaging executive search firms to reviewing the TA funnel and onboarding an RPO. Crucially, we also developed more inclusive hiring strategies," Atterwill said.
The efforts bore fruit: the business saw its hiring rate increase by 40%, the average cost per hire went down by 23%, the average time to hire was reduced by 15%, and 47% of current employees identify as a woman.
Retention strategy
The efforts didn't stop at hiring though, with a strong emphasis also put on rethinking the company's retention strategy, Atterwill said: "We wanted to help reduce attrition (with an employee turnover of around 20%), drive a culture of continuous learning, and try to remove as much bias and inequality as possible."
To that end, a strong emphasis was placed on coaching, with Atterwill herself being personally involved: "I coached two rising stars, in order to help manage their transition from operational duties to leadership roles. We also built a coaching programme designed to boost confidence and promote constructive conflict, in order to reduce the deference factor that can sometimes be an issue for startups."
Other key measures included a rethink of ExCo remuneration, a benefits review, and the institution of an inclusion committee. And once again, the results were not long to follow, said Atterwill: among other achievements, the training programme rolled out via Udemy has seen an uptake of 80%, the company is achieving an eNPS of 69%, and pulse surveys have shown ongoing positive trends in recent months.
This example shows how venture capital and private equity firms can help professionalise their investee companies to unlock their full potential, but Atterwill noted that this work is never straightforward, even with experienced help at hand: "This all sounds like it was a linear process, but it certainly had fits and starts, and there is much unfinished business that we are still working on!"

Laura Atterwill is head of platform for Fidelity International Strategic Ventures (FISV), where she works to provide operational support to a portfolio of fintech scale-ups. Her work focuses on human capital and people-centred organisational design, with topics including hiring, ESG, performance management and reward as well as coaching senior executives and emerging talent. Prior to establishing the platform function as a founding member of FISV, Laura was talent partner for Eight Roads, the circa-$9bn AUM global venture capital business. In that role she advised portfolio companies on board composition and hiring, and worked to build out the investor and functional talent for the platform.
Related content