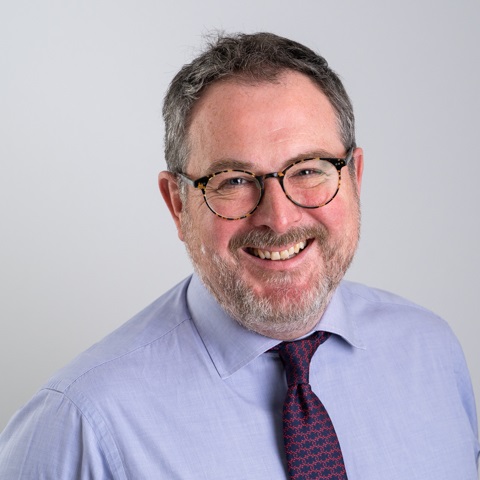 How to use technology to grow your business
Technology is faster, cheaper and easier to implement that ever before and ambitious businesses should be constantly looking at how it can help them power ahead, says Fraser Campbell, UK Head of Accounts and Business Advisory Services at Azets, the UK's largest regional SME Accounting and Business Advisory firm.
1. Understand why you need to do this

As you grow your business you are increasingly likely to come up against a number of resource constraints, whether that is being constrained in terms of your productive capacity or having enough customers to sell to. Technology can help you find ways of optimising those resources, whether that is by using automation to free up staff time, helping you pinpoint customer needs, or organising your production flow more efficiently to raise productivity. A key point of harnessing technology is to enable your business to get more out of what it has already got and to grow the number of products, services and customers.

2. Understand how technology can help your business

There are four key ways that business technology can help your business grow further. First, it can help you collect and analyse data generated by your business which you can use to win more customers. Instead of waiting until the end of the month when your accountant does your books, technology-driven apps can give you real time information about which customers are making you money, where you are winning most business, whether your business and marketing plans are working, which employees are more productive, and so on. You can harness this data to make your business better.

Second, technology can help you automate your business, whether that is automating your customer acquisition, production flow, inventory, sales fulfilment or your administrative and accounting processes. Tasks that previously were largely manually based can now be entirely automated and can give you a lot of time back to focus on growing your business.

Third, technology can improve collaboration and connecting in your business. Collaboration tools such as Microsoft 365, Slack and Trello are extremely powerful and very effective at making your team work together better.

Finally, technology can help you acquire more customers with tools which range from an automated email or social media campaign to integrated CRM marketing systems that target specific types of customers.

3. Create an implementation plan

As an existing business, you need to think tactically about how you improve what you do by using technology. That means it is really important to plan how do you are going to do it, and then take it a step at a time. Create a business plan which starts with what your customers want and works back to how you are going to deliver a compelling product or service and then consider what this means for your teams and systems.

Make sure you understand strategically how you want to evolve your business model and then think critically about how technology can be implemented to start making those changes. I have seen too many times businesses try and do it all at once and fail.

4. Embrace the low costs

Thanks to the cloud and digital connectivity, technology has never been more accessible or affordable than it is today. There are some really powerful, inexpensive, accessible software solutions to help every shape and size of SME power up their business. Investing in technology no longer requires a big upfront cost - the vast majority of technology platforms in the cloud are available on a monthly subscription. The cost of simple accounting cloud software like Xero, Sage or QuickBooks for example, which has a huge number of features and a great amount of capability and connectivity, starts at no more than £25-£30 a month.

5. Don't take your eye off the rest of your business

Some businesses view technology as being the answer to everything. It is not. It is a very important and powerful tool, but it is important not to forget about the other aspects of your business in the process, whether that is your staff and how you are developing them, understanding your customers, or the financial health of your business. Businesses that are focused on being tech enabled to the exclusion of everything else will fail because they are forgetting about the other core elements of the business.

6. Monitor your technology requirements on a regular ongoing basis

Just like your business strategy, plan, and modelling, using technology in your business is a continual process. So once you have decided how to use it, make sure you regularly measure and review its effectiveness to check it is delivering the benefits you expected it to. If it isn't, then fix the problem, either by reconfiguring the technology you have, or by finding a better alternative.
Fraser's Top Tips
1. Technology will impact almost every part of a business. So whoever you put in charge of technology needs to understand how to embed the right blend of business change through Technology, People and Process.
2. If in doubt about what kind of technology will work best for your business, seek expert professional advice. It is also useful to access technology funding or expertise through Regional and National BEIS Support Network.
3. Start with a clear plan addressing problems or opportunities you want to solve first (e.g. free up time or win more customers). Don't try and fix everything at once!
Fraser Campbell is a trusted business advisor to many clients at Azets, advising how to harness technology and the data it provides to help businesses to grow. For more information on how you can use technology to power up your SME business, contact Fraser today.
Azets is the UK's largest regional SME Accounting and Business Advisory firm delivering accounting, tax, audit, business and advisory services in the UK and internationally. With over 6,500 people across our global office network, we are committed to delivering a personal service both digitally and at your door.
Growing Business Intelligence, together with Azets, has launched a brand new league table, giving you the opportunity to showcase your innovation and growth in the SME market on a national stage. SME Leaders 20 celebrates your leadership, courage, innovation and entrepreneurial stories across the UK. You are the backbone of the UK economy and we have your back.
Related content