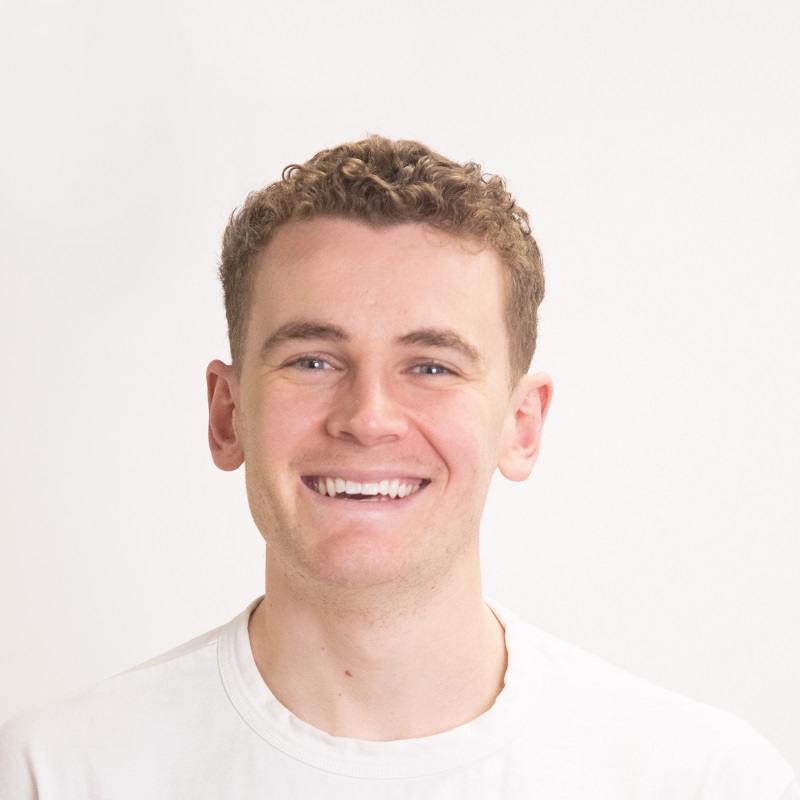 Henry Milroy, Pan-n-Ice
The pandemic inspired ice cream business Pan-n-Ice to pivot into a completely new market and it is now reaping the benefits, says Founder Henry Milroy. The London-based business now has 50 employees and £1.5 million turnover.
What was the inspiration for your business?

In June 2015 I was at Birmingham University doing a degree in Mechanical Engineering. At the end of my second year I went to Thailand with a friend for a two week backpacking holiday. One night we were on the island of Ko Phi Phi and discovered this street food vendor making ice cream rolls on a cold metal pan who was surrounded by a big crowd of people.

We hadn't seen anything like this before and it looked so cool. At that moment we decided to start our own business doing ice cream rolls in the UK. The next day I emailed my university tutor and dropped out of my course, and while we were still in Thailand we developed the logo and ordered the pans from China, so that by the time we came back to the UK we were pretty much ready to go.

The metal pan is really cold, about minus 25 degrees, and you pour in the cream which can be dairy or vegan or sorbet, and add fruit, cookies or chocolate. Then you chop it all together and spread it over the metal plate and roll it up using spatulas into little ice cream rolls. We started out being hired to make ice cream rolls at events such as weddings and parties, with guests watching as we made the rolls in front of them, and then we opened two kiosks in Westfield Shopping Centre and Selfridges in Manchester. We also had pop-up kiosks in venues around the country.

How did you finance the growth of your business?

My friend and I both put in £3000 of our own money which we used to buy a cheap ice roll machine and a gazebo. When the business started to grow we got a loan from our families which enabled us to buy an ice cream truck.

What has been the impact of the pandemic on your business and how have you dealt with this?

My friend left the business at the start of 2020 and then Covid came, so two massive things happened to me all at once. Retail closed and events stopped so the business went from doing really well to literally nothing. So I had to think what I could do to save the business. The business had an amazing following on social media, and so I decided to develop a home kit so that people could make ice cream rolls themselves. There were some kits already on the market but they didn't work properly so I found a supplier in China and got a friend to design some packaging. I launched the home kits in June 2020 and initially sales were really slow because I had never done ecommerce before and didn't have a clue how to market them, but I made some tutorial videos for YouTube and Instagram and over Christmas sales exploded. The kits were constantly selling out which was really exciting and now we are about to launch them in the US. The kits completely saved the business; I don't know if we would have made it through Covid otherwise.

What key lesson have you learnt about setting up and growing a business?

Don't rely on one revenue stream.

What has been your biggest mistake?

Saying yes to everything in the early days and spreading ourselves way too thinly. We opened lots of pop-up kiosks very quickly and hired staff without putting much thought into it and the quality went down. I am in a much happier place now because I am managing expectations and not saying yes to absolutely everything.

What has been the most difficult or challenging part of growing your business?

Learning how to manage people. I had never done it before and didn't know how to get people to respect you and want to work for you. In the early days we always had staff leaving and it was really upsetting. Now I realise that it is about looking at it from their side and understanding what is in it for them. It is the biggest lesson I have learnt.

What has been the secret of your success so far?

I know that I can always rely on myself to find a solution when bad things happen. Things can be awful but I know that I will get through it.

What advice would you give an entrepreneur just starting out about how to grow their business?

Don't be afraid of making mistakes. See them as learning curves and building blocks. That's how you grow.

What personal quality or characteristic has been most useful to you as an entrepreneur as you grow your business?

Reliability.
Related content