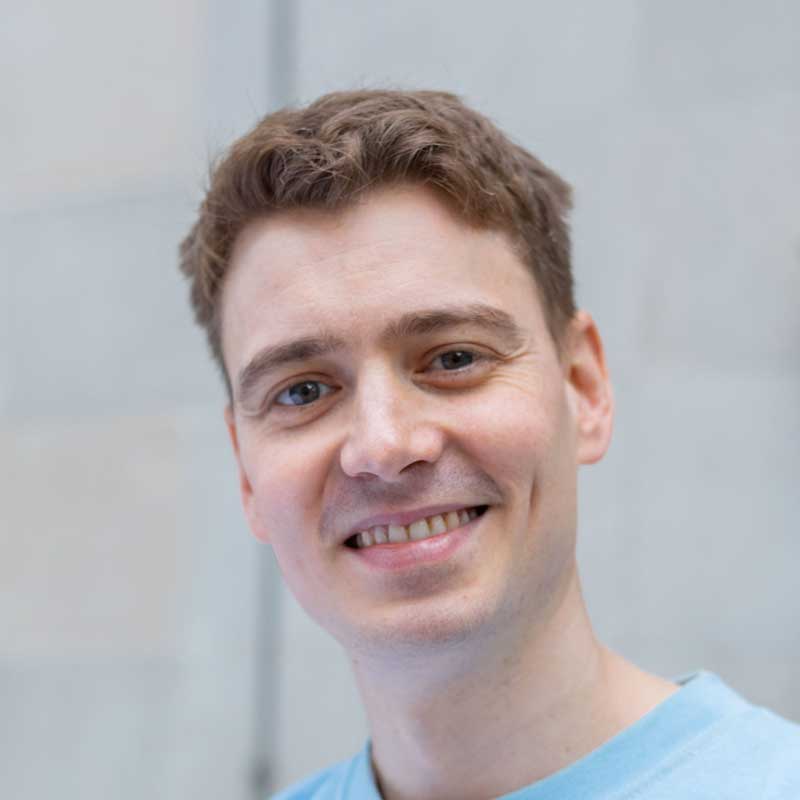 Euan Blair, Multiverse
Euan Blair is Co-Founder and CEO of Multiverse, a fast-growing business which provides and trains apprentices for businesses. It is backed by $20 million venture capital funding and has 170 employees. Multiverse has so far found placements for 2000 apprentices.
What was the inspiration for your business?

While at Morgan Stanley I became increasingly interested in how you could change who got access to the very best jobs. Multiverse was born out of that because it became clear that apprenticeships were the ideal mechanism to address this dissonance between education and employment. People see university as this rite of passage and in many cases credit it with having shaped the person they are, and I wanted to create apprenticeship programmes that have that same level of impact on individuals. At White Hat we match up apprentices with businesses, we deliver apprenticeship training and we also support companies in reskilling their existing employees in fields like data analytics and project management. We are building an outstanding alternative to university through apprenticeships; it is not just work and training, it is an entire eco system - with social events and personal development that can rival university as a way of shaping people's identity.

How did you find your first client?

We found our first customers through a combination of cold outreach and using my existing networks on LinkedIn and elsewhere. One of our first clients was a legal firm; we found them an apprentice to support them with business administration. Initially our clients were primarily smaller businesses and organisations but we now work with companies of all sizes including Google, Facebook, Santander and Unilever. We have worked with about 2000 apprentices so far.
How did you finance the growth of your business?

The business was largely bootstrapped until we raised $4 million of investment from Lightspeed Venture Capital fund in the US in 2018. That was a really big moment for us because it allowed us to scale really quickly. That was followed by $16 million in funding led by Index Ventures in 2019.

What has been the most difficult or challenging part of growing your business?

In the early stages the most challenging part was persuading people - employees, customers, apprentices, parents, teachers and others - that this idea was something that could be successful and that they wanted to be a part of. Now we have lots of credentials and great examples of this working but at the very start we didn't have any of that so we needed to paint that picture and bring the vision to life.

What has been the impact of the pandemic on your business and how have you dealt with this?

We have been very fortunate because there has been more demand for what we are doing than we initially anticipated. Since lockdown we have grown our headcount by about 20% and continued to bring new customers on board. There has been a big demand particularly in reskilling people into data analytics roles. That need was already pretty high up the agenda for most boards from a digital transformation perspective but it has become acute as a consequence of the pandemic. At the same time, the urgent need for change identified by those like Black Lives Matter means that companies have become more conscious of what they are doing to engage diverse communities.

What mistakes did you make?

At the very start I tried to do too much and paid too much attention to immediate market trends. Now our focus is much more about product depth across our apprenticeships. We train people to become effective data analysts and so we want to then develop them to become really effective data scientists, for example, rather than branching out into lots of different areas. Focus is really critical.

What has been the secret of your success so far?

We have a product which is fulfilling a big clear societal need - companies want to access more diverse talent and they have this big need to raise digital skills. We have also hired people who believe that what they are doing here will change the world, and are also really good at getting stuff done.

What advice would you give an entrepreneur just starting out about how to grow their business?

Make sure you are doing something that you really care about in a deep way on a personal level because it will consume your entire life and every waking moment. And not just your waking moments - I dream about apprenticeships.

What personal quality or characteristic has been most useful to you as an entrepreneur as you grow your business?

Optimism
Related content