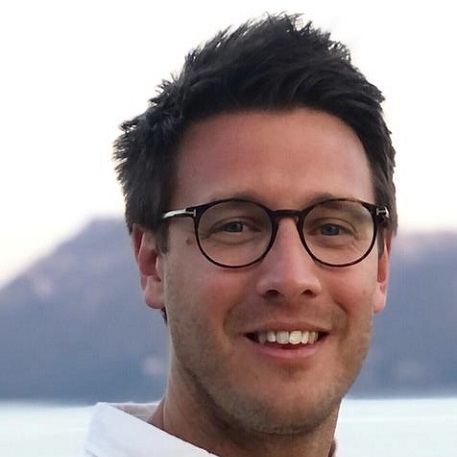 Dr Elliot Street, Inovus Medical
Attitude, excellence and ethic are the three values driving Inovus Medical, a business started up by Dr Elliot Street and Jordan van Flute which designs and manufactures healthcare training simulators for surgeons. It supplies 70% of UK hospital trusts and employs 24 people.
What was the inspiration for your business?

I was at medical school and realised that surgical training was still being delivered in a relatively antiquated way, following what is known as a 'see one, do one, teach one' approach, with a lot of the skills acquisition being done on the patients. That approach was fine 100 years ago but now that technology exists to deliver surgical training I felt the way surgeons are training should be a lot closer to the way airline pilots or elite athletes are trained. At that stage the simulators that existed for training surgeons were very expensive, not necessarily accessible and often not particularly realistic. So when I was 23 I set up a business with my co-founder Jordan Van Flute to design and manufacture simulated training equipment for surgeons. Our aim is to provide affordable, accessible and functional healthcare simulation.

We initially ran the business from our University bedrooms and our first product was a basic training box for keyhole surgery. We would make the boxes in Jordan's grandparent's garage and sell them directly to surgeons through a website we self-coded.

For the first four years we ran the business as a side hustle while I was at medical school and then working as a junior doctor but we eventually outgrew the garage and we moved into a little basement facility before moving into our current premises.

How did you finance the growth of your business?

We were students and didn't have any money so we launched the business with about £400. Every time we sold a training box we would plough the money back into buying a piece of equipment that could help us make the product a little bit better or allow us to make a better website. That is how we grew the business for the first six years.

Since 2018 we have raised around £2.2 million in funding, mostly through debt and grants but we also got an equity investment from the Northern Powerhouse investment fund.

We have gone from using heat guns and rudimentary jigs to using production level 3D printing to manufacture our products so we now use some of the world most advanced manufacturing technologies. Our mission is to become the world's leading supplier for surgical training technology.

What has been the most difficult or challenging part of growing your business?

The major challenge has been the constant battle between the cost of funding the commercial growth of the business through its sales and marketing function and the cost of building a manufacturing facility. That has been difficult to balance because there is only so much capital to go around.

What has been the impact of the pandemic on your business and how have you dealt with this?

Our business grew last year because surgeons have been unable to operate at the volumes they normally would and our simulators help them maintain their skills levels even when they are not able to perform on real patients. In the middle of the pandemic we also launched an augmented reality technology which allows surgeons to perform what seems like a real operation on their laptop from home. Covid has accelerated the adoption of that technology dramatically.

What key lesson have you learnt about setting up and growing a business?

That the most important thing is to communicate with people properly; not just with your own staff but with all the stakeholders of the business, whether that is investors, customers or suppliers. We spend a lot of time training and supporting our team on how to communicate well.

What has been the secret of your success so far?

We have three core values that drive the business and are key to our success. They are attitude, excellence and ethic. Attitude is just about being nice to people; excellence is something I instil in everyone because I am an absolute perfectionist. We know that people make mistakes, but if you are sloppy and then you make a mistake, it is going to be disastrous. However, if you are aiming for 150% and you make a mistake, then falling short of 150% is not such a bad thing. Work ethic is about the ability to just keep grinding it out. Combining these values is what I believe underpins our success so far.

What advice would you give an entrepreneur just starting out about how to grow their business?

If you are on your own, find a co-founder who can complement your skill set because no matter how talented you are, you can't be good at absolutely everything.

What personal quality or characteristic has been most useful to you as an entrepreneur as you grow your business?

Grit.
Related content