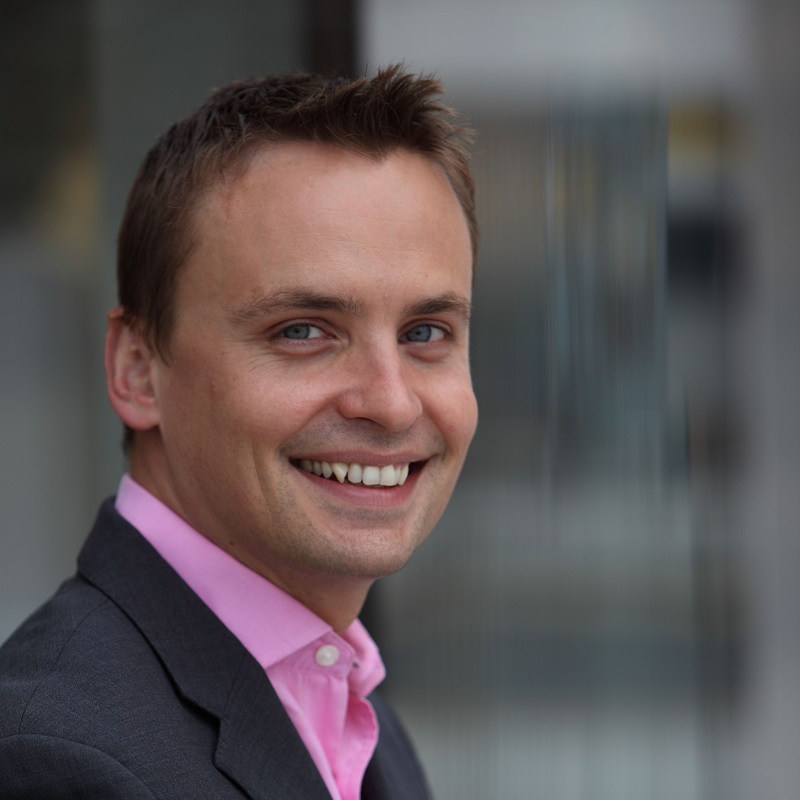 Dominic List, Carbon Labs
The demand for healthcare mobile apps has exceeded even our ambitious targets due to the pandemic, says Dominic List, serial entrepreneur and founder of Carbon Labs, which creates mobile client management apps for health and wellness providers. It now has 10,000 users on the platform.
What was the inspiration for your business?

I already had an IT business, Comtact, and I noticed that our healthcare customers were still contacting their clients by phone or by sending out letters that would take three days to arrive. I thought there had to be a better way of doing it. So in 2014 I created a suite of mobile apps that would enable a healthcare provider to manage their relationship with their clients remotely through a mobile phone. Our suite of apps can be used for everything from managing diabetes and weight loss to dealing with mental health issues and even beauty treatments.

What has been the most difficult or challenging part of growing your business?

I initially planned to supply the app to the NHS so in the first few years we spent a lot of time, energy and resources trying to convince the NHS that a mobile strategy was the future. But the NHS procurement process is very rigid and at the time they just weren't willing or ready for the whole mobile app experience so despite our efforts we came away with very little. We have since focussed on providing our platform to smaller private care providers and complimentary healthcare providers instead.

How did you finance the growth of your business?

Initially it was all financed by myself. It obviously helped that I already had another business. I have since brought other private investors into the business and we are in the process of raising further investment from venture capitalists.

What has been the impact of the pandemic on your business and how have you dealt with this?

We have seen a lot of additional interest in our services since the start of the pandemic and our sales have tripled over the past year. Lockdown has really opened everyone's eyes to the idea that everything can be done remotely and it has gone from us spending a lot of time convincing people that the world was going mobile, to healthcare providers knocking on our door asking for our help.

Have you changed your business in any way as a result of the pandemic?

Our potential market has become much broader now. Originally we thought our market would mainly be healthcare providers offering services like diabetes and weight loss management but now we are seeing complementary health providers beauty and skincare clinics ask for our services too because their customers are demanding remote mobile access. We are also working a lot with mental health providers as unfortunately during lockdown there was a big increase in the number of people suffering from mental health issues.

What key lesson have you learnt about setting up and growing a business?

Think big right from the start. We didn't expect to see things like complementary health care being so interested in mobile solutions but that is just the way the world is going.

What has been your biggest mistake?

Not putting in place the right management team in place earlier to allow the company to scale up. Sometimes the team you have at the start is the team who will take it forward, and sometimes that is just the team who will get you out of the block. It is important to realise that.

What has been the secret of your success so far?

Sticking with our vision for the business even through adversity at the beginning.

What advice would you give an entrepreneur just starting out about how to grow their business?

Find someone who can help you develop a multi-channel marketing strategy. People think they can just post a few things on Twitter and Linkedin and it will all come together but it is a bit more complicated than that. You need to figure out how you are going to generate awareness and engage with your target audience across all channels, not one or two.

What personal quality or characteristic has been most useful to you as an entrepreneur as you grow your business?

Determination.
Related content