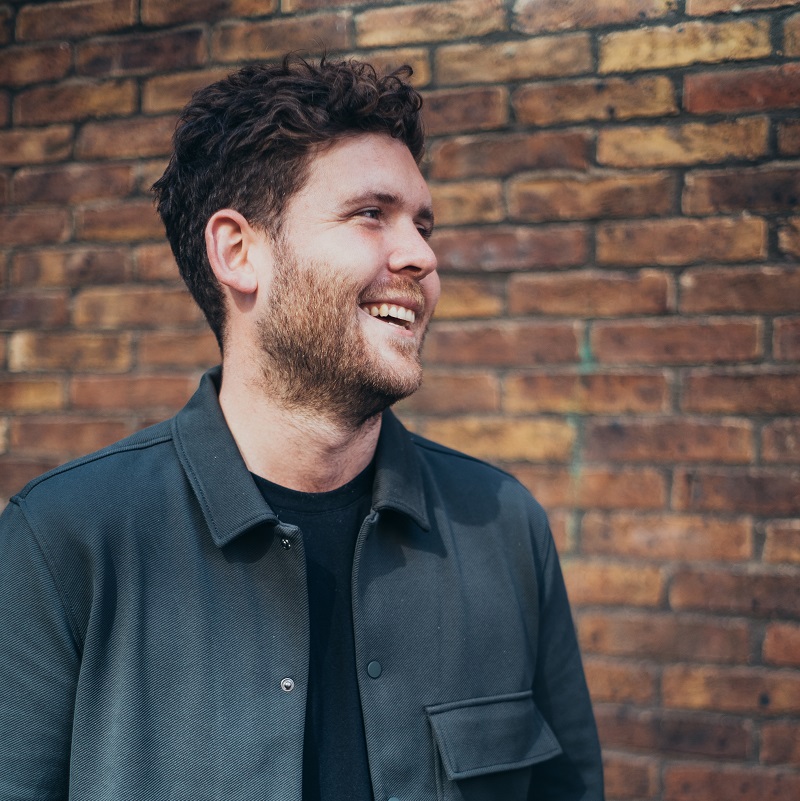 Digby Vollrath, Feast It
People are desperate to get back to creating happy memories at physical events, says Digby Vollrath, the co-Founder and CEO of Feast It, an online platform for planning events.
What does your business do?

Feast It is an online platform that brings together organisers and suppliers for events. It's a two-sided marketplace – for the organiser we are trying to create a platform that makes it incredibly easy for them to plan the perfect event by enabling them to find and book the best suppliers, whilst for suppliers we are creating a platform that lets them find the kind of users they want and get booked easily.

What was the inspiration for it?

I worked in events and festivals for ten years and realised the major pain point for people organising events was the lack of a digital platform. The travel industry and other sectors had evolved and made it easy to find phenomenal small independent suppliers, but the events sector had remained this space hidden behind a paywall; you had to use expensive professional planners or find yourself locked out of finding out the best suppliers. I wanted to create a platform that democratised the process for the consumer whilst at the same time giving the suppliers a tool to acquire customers.

How did you finance the growth of your business?

My co-founder Hugo Campbell and I initially self-funded it with savings of £2000. We were 25 at the time so our cost of living was pretty minimal - we lived off Tesco meal deals. We managed to raise £250,000 from angel investors to get the product off the ground, mainly through cold-messaging every single person on LinkedIn who had the word investor in their name. That round financed the building of a basic platform and our first year of trading and six months later we raised a further £750,000 from angel investors. Six months after that we raised £1.7 million from a mixture of angel investors and VCs, including Sarah Willingham who was one of the dragons on Dragons' Den.

What has been the impact of the pandemic on your business and how have you dealt with this?

When the pandemic hit we saw a 97% drop in sales in the space of 24 hours. We had been on track for our first £1 million sales month, but instead we had our first £1 million month of cancellations. However, we were really fortunate that we had great investors who backed us through it and managed to raise a fresh round of funding from our existing investors within the first seven days of lockdown. We used this to invest in building a better company than the one we had before, looking at every part of our business and saying, 'ok, what are we rubbish at, and what is the stuff we dreamed of doing.'

Since the easing of lockdown, we have seen a huge wave of demand from people desperate to start returning to physical events again and we are now outperforming our sales pre-pandemic.

What has been the most difficult or challenging part of growing your business?

Finding brilliant people and then knowing when to give them more autonomy and responsibility. We're lucky enough to have an amazing team, but this has been the biggest challenge since day one and I think it will still be the biggest challenge two years from now.

What key lesson have you learnt about setting up and growing a business?

That it's important not to let yourself get distracted from what you want to do by what other people are up to, particularly by what they portray on social media. Your business is unique and will face unique challenges and you shouldn't place it in competition to what anyone else is doing, particularly when it's nearly always portrayed through rose-tinted glasses.

What has been your biggest mistake?

There are definitely aspects of hiring that we got wrong and we could have sought more advice around this, particularly in the early stages of the business. We possibly should have gone out and added more senior people to the team earlier than we did and I definitely wish we had hired a Head of People in the first wave of hiring.

What has been the secret of your success so far?

The thing we have really got right is there is a need for our product; people definitely want to use what we are building.

What advice would you give an entrepreneur just starting out about how to grow their business?

There is an incredibly supportive business community out there to help you and it's more accessible than you think. Be very careful who you pay for advice - there are a lot of people who just genuinely love helping entrepreneurs on their journey and will give you free advice.

What personal quality or characteristic has been most useful to you as an entrepreneur as you grow your business?

Resilience.

How does it feel to have been chosen as an SME Leader?

External validation always feels great. It makes everything you're doing feel worthwhile and I couldn't be happier to be on this list.
Related content