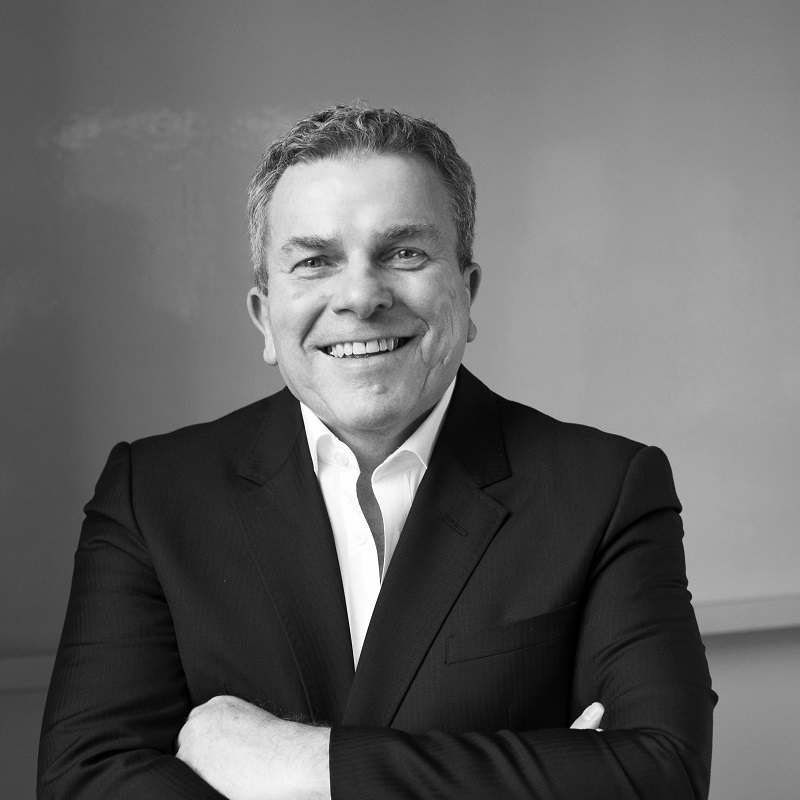 Dave Allen, Brandpie
The pandemic has prompted some soul-searching amongst businesses as they reflect on what their true purpose and ambition is, says Dave Allen, founder of Brandpie, a purpose-driven transformation consultancy.
What does your business do?

Brandpie is a creative consultancy that helps clients to define and unlock the power of purpose through their culture, ESG and brand, to accelerate growth.

What was the inspiration for your business?

I have always believed that business is a force for good but in the 1980s and 1990s every business I encountered had a mission to maximise shareholder returns and I don't think that is a healthy thing for humanity.

I wanted to help businesses shift away from just being purely profit driven to being purpose driven and helping them to connect what they do to what the world needs in an intelligent way. I'd previously built a large consulting business for WPP and this time round I wanted to do it for myself.

We started out by talking to businesses about the importance of having purpose, ambition and strategy as the driving model for their business - your purpose gives you a sense of why you exist; your ambition says what you want to achieve and your strategy defines how you are going to do it. But in the early days there was no market for it. Back in 2010 no one was buying purpose driven transformation so initially we provided consultancy on traditional things like brand strategy, identity and employee engagement.

Then about four years ago Larry Fink, the CEO of BlackRock asset management firm, started talking about why the businesses that they invest in must have a clear purpose. That brought the concept of business purpose centre stage.

For every business the issues of global warming, diversity and inclusiveness, better corporate governance, businesses playing a proper role in communities and treating employees better, became more important.

The pandemic brought all of that into even sharper focus and now and today we have clients wanting to do purpose driven transformation programmes. CEOs want to understand what the purpose of their business is and how to activate it in a meaningful way that motivates employees, attracts customers and unlocks growth.

How did you finance the growth of your business?

We financed it ourselves - you don't really need much capital for a business like this, because you are selling time. So, you can build up financial solidity fairly quickly and the capital investment needed is mainly for technology and software.

What has been the impact of the pandemic on your business and how have you dealt with this?

To my surprise 2020 turned out to be a good year. I feel a bit guilty saying that. But the pandemic has given a lot of businesses time to reflect and think about their purpose and we have benefitted from that. The business grew last year and we are growing strongly this year to date.

What has been the most difficult or challenging part of growing your business?

Helping businesses to believe that if they have a purpose and it connects with people, they will actually grow faster than if they have an obsessive focus on profit and short-term results.

What key lesson have you learnt about setting up and growing a business?

Probably the most difficult thing to manage is cashflow. Even though we are now 11 years old managing the cash flow is probably still the thing that we focus on most over anything else.

What has been the secret of your success so far?

Sticking with our beliefs. We were one of a very small number of people who really believe that being purpose driven is more important than being profit driven and we have stuck with that idea through thick and thin. Now we feel like we are in the right place at the right time, with the right experience and expertise.

What advice would you give an entrepreneur just starting out about how to grow their business?

Really think through what your idea is and be very clear whether there is a market for it or whether you are creating the market for it because there is no market for it as yet. If you are creating the market for it consider how you are going to do that and how are you going to make money while you do it.

What personal quality or characteristic has been most useful to you as an entrepreneur as you grow your business?

Tenacity.

How does it feel to have been chosen as an SME Leader?

It is always nice to be recognised, thank you.
Related content