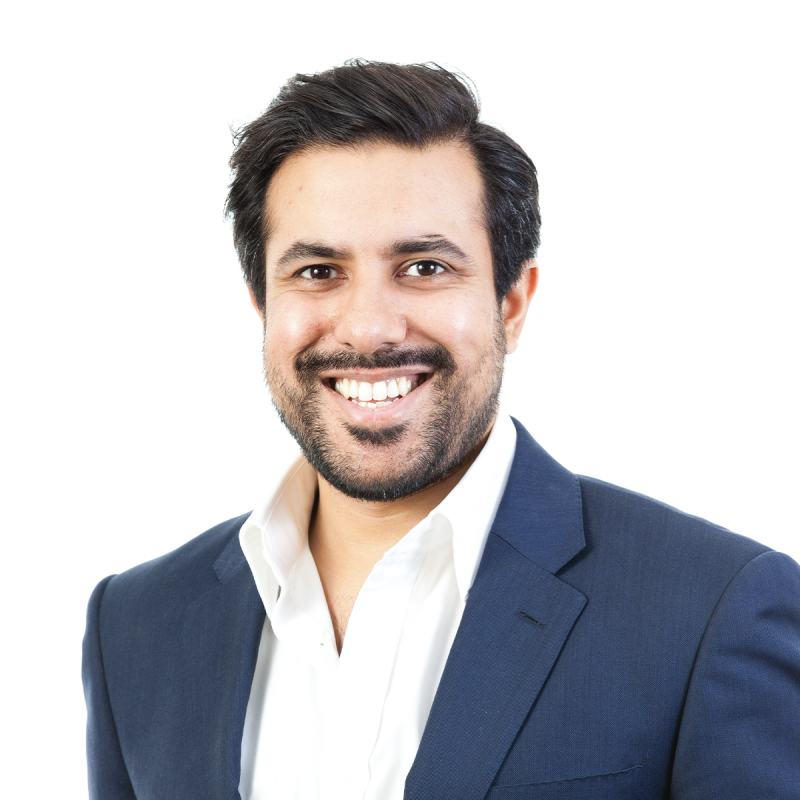 Avin Rabheru, Housekeep
Finding the right people for the right stage of the journey has been key to the success of Housekeep, an online home services platform, says its founder Avin Rabheru.
What does your business do?

Housekeep is an online home services platform, that specialises in connecting households with trusted cleaners in their local area. We've got around 2000 cleaning contractors using our platform and have delivered about 1.5 million house cleans so far. We're now steadily expanding into tradespeople services, including plumbing, gardening and electrical work, and we're opening new geographies across the UK. We've built a head office team of 45 employees to help us deliver this growth.

What was the inspiration for your business?

I spent most of my career in venture capital, investing in young growing companies across the UK and Nordics. I got to the point where I knew I wanted to do my own thing. I wasn't an expert in home services, but I was looking for big markets with fragmented supply bases. When I was researching industries it was clear that there were plenty of profitable local businesses delivering home services. But no-one had seriously invested in scalable technology to lead these markets. That's when the idea for Housekeep was born.

What has been the most difficult or challenging part of growing your business?

Hiring the right people for the right roles at the right time. If you listen to people in Silicon Valley, you'll sometimes hear phrases like: "just hire the best people". And that's great - but when you have no revenue and no customers, you probably can't hire Steve Jobs. So it's about finding the right people for the right stage of your company. When I started, I thought I would set up a team and say: "job done". But as a leader you've got to keep growing, evolving and adapting your team for different circumstances.

How did you finance the growth of your business?

I invested £5000 of my own money to get Housekeep off the ground. Since then, we've closed a couple of funding rounds and raised £1 million in total.

What has been the impact of the pandemic on your business and how have you dealt with this?

Initially, it was very difficult - there was a lot of uncertainty around what was and wasn't allowed to happen in people's homes, and whether cleaners could even travel to work. But we used this time to reshape the business and look at where we are trying to get to. We were a single service, single geography business: home cleaning in London. But we knew that in five to ten years we wanted to be a multi-service and multi-geography business. So we started experimenting with opening new geographies and launching new services. Our success in these areas has meant that we now have a healthier business, that's much more diverse and much more stable. So although the pandemic was difficult at first, we're really pleased with how we reacted, and the progress we've made.

What key lesson have you learnt about setting up and growing a business?

Find something that you really care about and really want to work on. Because it's going to be harder than anything else you do. You've got to really want to do it - so dig deep and find that motivation, or don't do it at all.

What has been the secret of your success so far?

Having a relentless execution focus. Housekeep is not doing something inherently new – if you searched for cleaners in our office postcode, you'd find 153 cleaning companies. There's nothing radical about booking a cleaner, or working as a cleaner. But we have taken that experience and made it that little bit better. As a result, we've created something that users on both sides of the market really want. That's what sets us apart.

What advice would you give an entrepreneur just starting out about how to grow their business?

Think about the market problem you're trying to solve. Make sure it's what users want and what they're willing to pay for. Don't spend two years building something before testing it with a real user - get it into the hands of real people as quickly as you can, and make sure they're prepared to buy it at a price where you can make money. If you can't do that, then you're never going to get off the ground.

What personal quality or characteristic has been most useful to you as an entrepreneur as you grow your business?

Grit

How does it feel to have been chosen as an SME Leader?

It's great for the team to have external validation that what we're doing here at Housekeep is special.
Related content