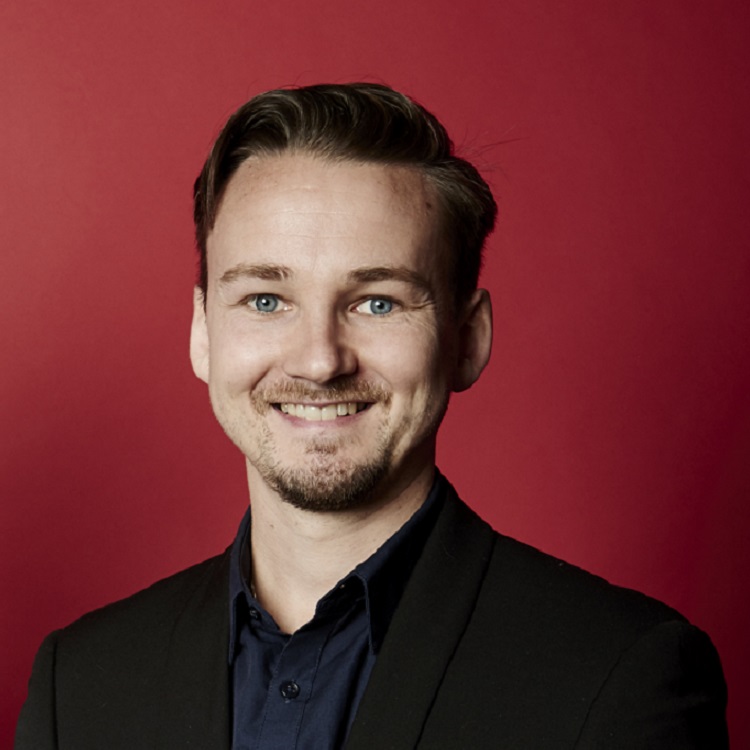 Andrew Jervis, ClickMechanic
Technology is transforming the way that businesses can provide services to customers, says Andrew Jervis, the founder of ClickMechanic, an online marketplace for car mechanics which has gross revenues of £9 million and 200,000 customers.
What was the inspiration for your business?

My grandfather, my father and my brother were all mechanics so it is an industry I have always grown up around. After university I initially worked in banking before starting an automotive parts business. While I was running that I got very interested in the automotive repair industry, for two reasons - industry reports showed that 50% of consumers disliked the whole experience and felt they got ripped off, and that people spend a massive amount on car repairs, more than £20 billion a year. I thought, wow, there is £10 billion every year in the UK getting spent by people who feel like they are getting ripped off and hate the whole experience. I thought there had to be a better way to enable the best mechanics to rise to the top and give drivers a better experience, so I started looking at how to solve these problems through the use of technology.

ClickMechanic is an online marketplace where consumers can book a mechanic to fix or service their car, either at a garage or at home. They can come to our website and within 30 seconds get a fixed price quote from the proprietary software we have built. If they are happy with that quote they place a booking and we match them with one of our vetted mechanics from across the UK. The experience is very similar to Uber. Our whole mission is about bringing trust, transparency and convenience to the auto repair industry.

How did you finance the growth of your business?

At the beginning my co-founder Felix Kenton and I bootstrapped it with our own money while working out of a bedsit in East London. Then in 2014 we raised our first bit of capital of £500,000 from angel investors including Klaus Nyengaard, the former CEO of Just Eat. In 2016 we raised a further £1 million from private investors and got another £500,000 in cash and £500,000 in TV airtime from UKTV.

What has been the impact of the pandemic on your business and how have you dealt with this?

At the start of the first lockdown in March we lost almost 50% of the traffic to our website within the space of a few days. Fortunately we managed to generate some revenue by other means - we launched 'contact-free' car repairs which were highly appealing to customers as it meant they wouldn't have any contact with mechanics. The customer would leave the keys somewhere, the mechanic would do the work, and then the payment was made digitally. We launched a couple of other initiatives and over the next few months we managed to claw our way out of the situation. We spent very long days searching for opportunities and cost cutting and by July we were back to profitability. We are currently running 35% ahead of this time last year.

Have you changed your business in any way as a result of the pandemic?

We are going to let our people work far more flexibility in future. We have always had policies around flexible start and finish times for the team, but we have never been in a situation to really push the bounds of flexible working even further. But now that all the team is working remotely, we can see that it has both improved productivity and given people extra flexibility and autonomy in how they live their lives. So even when this pandemic is over we won't return to being a full-time office-based company; we will have a strong flexible work culture which we believe will help create an even more motivated and loyal team.

What do you wish you had known from the start about setting up and growing a business?

That it will require an insane amount of commitment - emotional commitment, time commitment and financial commitment. I kind of knew that from the outset but I didn't really realise how involved it would be. Truly great businesses are built over decades, not months or years, so before you embark on something you need to understand that if you really want to make it a success, you have to be willing to commit a tremendous amount and forfeit a lot as well.

What has been the secret of your success so far?

Hard work

What advice would you give an entrepreneur just starting out about how to grow their business?

That you don't have to be the smartest person in the room. If you're willing to work hard and just graft away at something for long enough then you can make it a success.

What personal quality or characteristic has been most useful to you as an entrepreneur as you grow your business?

Persistence.
Related content