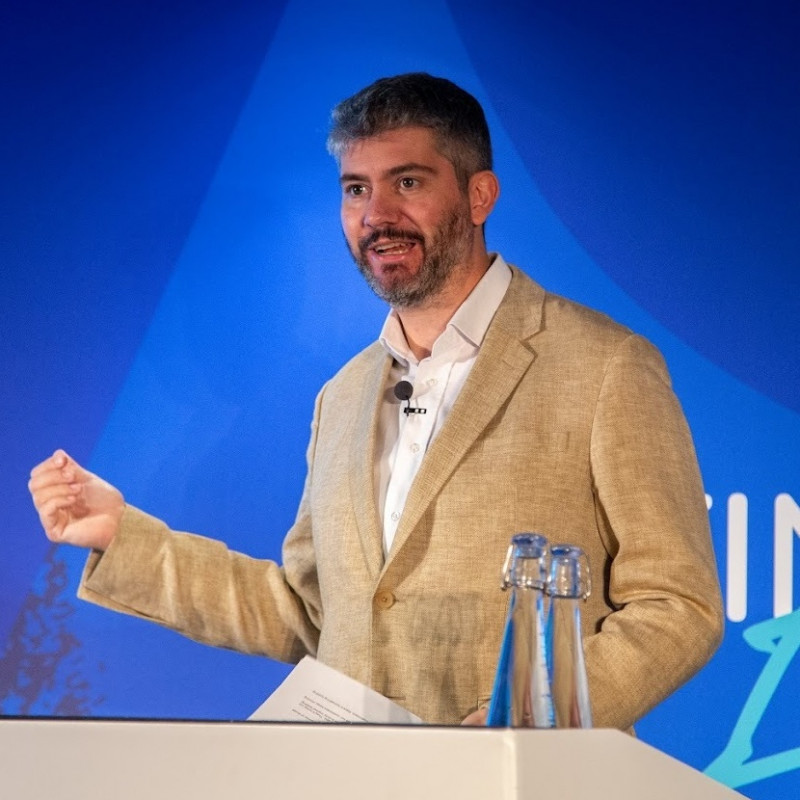 Alastair Douglas, TotallyMoney
Alastair Douglas, CEO of credit app TotallyMoney, highlights how the company is aiming to help people under-served by the financial services industry, what private equity backers have brought to the business on its growth journey, how TotallyMoney deals with maintaining staff engagement while scaling up, and more.
What does TotallyMoney do?

TotallyMoney is the credit app that helps everybody move their finances forward.

We believe people's financial data should work for them, not against them. That's why we provide our 4.5 million customers with a free, live credit report and score, personalised notifications on what might be holding them back, plus tailored tips and recommendations to help them gain financial momentum.

We recently carried out a report with PwC, called 'Overlooked and financially under-served'. It highlighted the real need for a service like ours. We discovered the number of people under-served by the financial services industry has grown by 50% from 13.6 million to 20.2 million over the past six years. And an additional 8.9 million adults are exhibiting signs of financial fragility — putting them at risk of becoming under-served.

This is the group we're focussed on helping. And with one in two adults either under-served or financially fragile, we know it's not a small problem.

What were the key factors that attracted you to the business?

When I joined, I felt that while technology had revolutionised other sectors, consumer credit was still lagging behind. I saw both a unique opportunity and a challenge to deliver real change to an industry that needed it. I could see that ultimately, in succeeding, we would be able to make a positive impact on the lives of millions of people.

Everyone I met from TotallyMoney was smart, skilled, and incredibly passionate about what they did. I was excited about the potential we could unlock if we found a compelling vision to match their skill and ambition. The start-up nature of the business meant that it was agile enough to move quickly — which was essential if we were to take on the larger, more established organisations who were slow to adapt.

How have you financed the growth of the business so far?

Through the backing of our investors, Scottish Equity Partners (SEP), and Elliott Advisors. Both have a great understanding of the work we're doing and have provided support as we've developed our service and grown as a business.

What non-financial support from your investors has been most helpful along your growth journey?

SEP and Elliott Advisors both have a genuine belief in our mission. They are focused on delivering for our customers and maintaining sustainable long-term growth, which means we are all well aligned.

They trust us to do our best work, and believe that TotallyMoney's management and wider team have the expertise to drive the best results for both the business and our customers. They've been very supportive and insightful when considering growth options for our business.

SEP has a fantastic network, and through their events we've been introduced to other similar businesses and built some great relationships over the years.

What has been the most difficult or challenging part of growing your business in recent years, and how have you addressed that challenge?

I'm passionate about making TotallyMoney a great place to work. I believe that by building a business where people love what they do, they'll do their best work - which ultimately benefits our customers.

There's still room for improvement, but we've been awarded a three-star accreditation by Best Companies — the highest standard of workplace engagement. We're officially the 5th best company in finance and the 12th best place to work in London.

Maintaining this level of staff engagement as we've transitioned from a start-up of around 40 people when I joined, to a more structured organisation with over 100 staff has been a challenge — especially as we've adapted to new ways of working over the past two years. This has included extensive onboarding of new staff to ensure we maintained our company culture, despite a world of remote working and video calls.

How do you measure success for TotallyMoney? And could you detail some key achievements for the business over the past 12—18 months?

By growing as a business, we'll be able to make a real, positive impact on the lives of even more people. We currently have 4.5 million customers and hope to help many more successfully navigate the current challenges facing the UK as a whole.

We've done a great job of listening to the needs of our customers and delivering a product that genuinely helps them improve their financial wellbeing.

TotallyMoney's seen a 74% revenue growth so far this year, compared with the same period in 2021. And we expect that trend to continue as we grow as a business and help even more people move their finances forward.
Related content